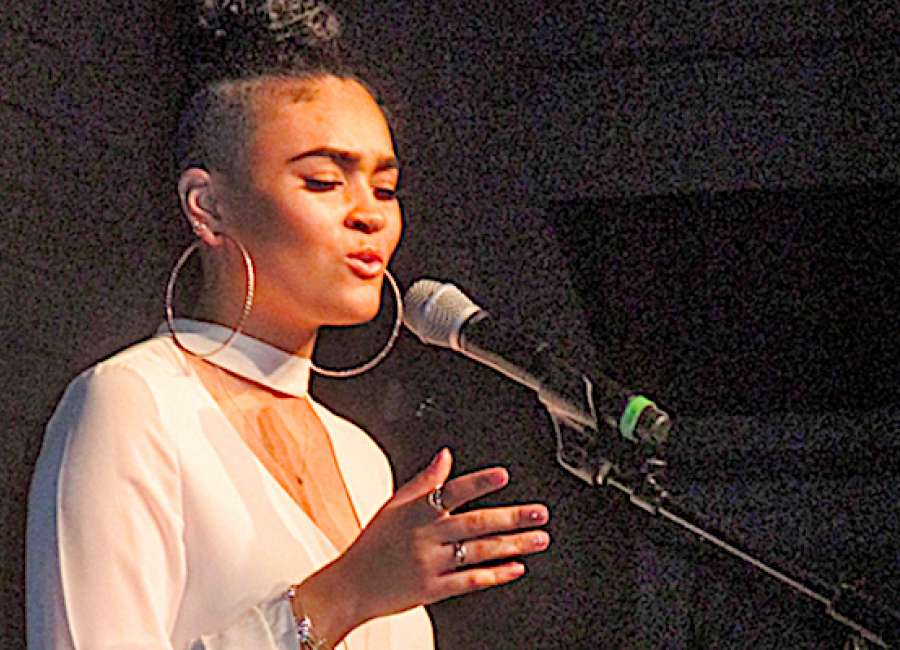 A play about the intergenerational ties that come from music, a step routine and a "Who Am I?" presentation shared various aspects of Black History Month at the Centre for Performing and Visual Arts.

The Tuesday evening program was sponsored by the Coweta County School System and featured students from eight local schools. "We stand on the shoulders of giants," Clifton Fisher, master of ceremonies, said as the program began.
Leah Johnson sang "Rise Up" by Andra Day to begin the program. "I picked this song because I feel like it embodies what black history is all about," the Coweta schools graduate said.
A humorous drama featured Northgate High students Alantis Thompson and Tyler Bates as a granddaughter and grandfather who bond over a shared love of music.
Another dramatic effort was presented Welch Elementary students who did a "Who Am I?" program revealing themselves to be Sojourner Truth, Mae Jemison, Mickey Robinson, Mary McLeod Bethune, Maya Angelou, Rosa Parks, Oprah Winfrey, Frederick Douglass, Condoleezza Rice, Barack Obama and Karen Bass.
"These students have done a wonderful job. They wrote their biographies on their own," said Naima Waddy, assistant principal at Welch.
A crowd pleaser was a lip sync of James Brown's "I Feel Good" with Darren Smith as an energetic Brown and Brianna Hernandez, Gracie Harris and MJ Pitt as his backup singers. The YKPhi Step Team from East Coweta High school also drew applause for their performance.
Nakiya Ham-Bloomquist from Madras Middle School recited Angelou's poem, "Still I Rise."
The Smokey Road Middle School Jazz Band performed, and there were choral performances by groups of students from Atkinson Elementary, Newnan High and Smokey Road.
The ECHS Jazz Ensemble provided music as attendees arrived and departed, and a color guard of JROTC cadets from the county's three public high schools presented the colors.
"We can expect and have hope," Fisher said, "that what awaits our future will be even greater."