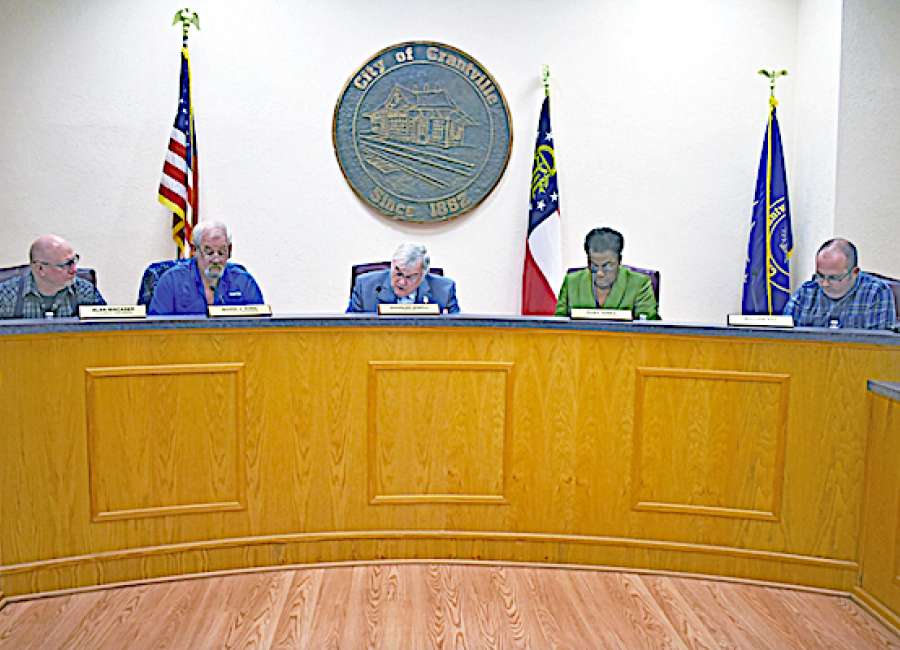 Grantville officials are working to correct the record regarding the annexation of 47 acres on Lowery Road in 2003.

In December 2002, then-Grantville City Manager Douglas Bennett received a letter from the Claude Raptis, president of R.C. Development, Inc. for the annexation of the 47 acres into the city.  
A public hearing was scheduled for January 30, 2003 and was on the council's agenda that same day. In addition to the annexation, Raptis also requested the property be rezoned to R-20 to allow residential development of single dwelling homes.
An ordinance was presented at the council's previous meeting for a first reading to correct the annexation, because there are no available records to show the final vote of the city council to approve the annexation.
Grantville City Manager Al Grieshaber and City Attorney Mark Mitchell said they believe there was a final vote because the city took the proper steps to move forward with the annexation.
"What we do know and have record of is that the Planning Commission on January 6, 2003 approved the annexation/rezoning of 47 acres on Lowery Road owned by Claude Raptis," Grieshaber said. "We know and have record of a public hearing on the annexation being held on January 30, 2003.  We know and have record of another public hearing on the annexation, which was held on February 24, 2003."
Grieshaber said he talked with the 2003 City Attorney Daniel W. Lee as well.
"While he had no independent recollection of the annexation, he said that there would be no jurisdiction to rezone the property without the property first being annexed," Grieshaber said. "I also had the opportunity to visit with Douglas Bennett, the 2003 city manager. As he said, the city council had no hesitation doing annexations, especially if the Planning Commission reviewed and approved the annexation.
"We have record of the public hearings, which are a precursor to any final action on annexation or rezoning," he added. "What we are missing is the final action on the annexation, which the ordinance, curative legislation, would accomplish. So, with all the appropriate predicate actions being taken and recorded, curative legislation is appropriate."
Mitchell said approval from the council would mean the necessary paperwork could be sent to Department of Community Affairs and residents would more than likely not see any difference.
The item will be on the agenda for consideration at the council's next meeting on Monday, Feb. 26.