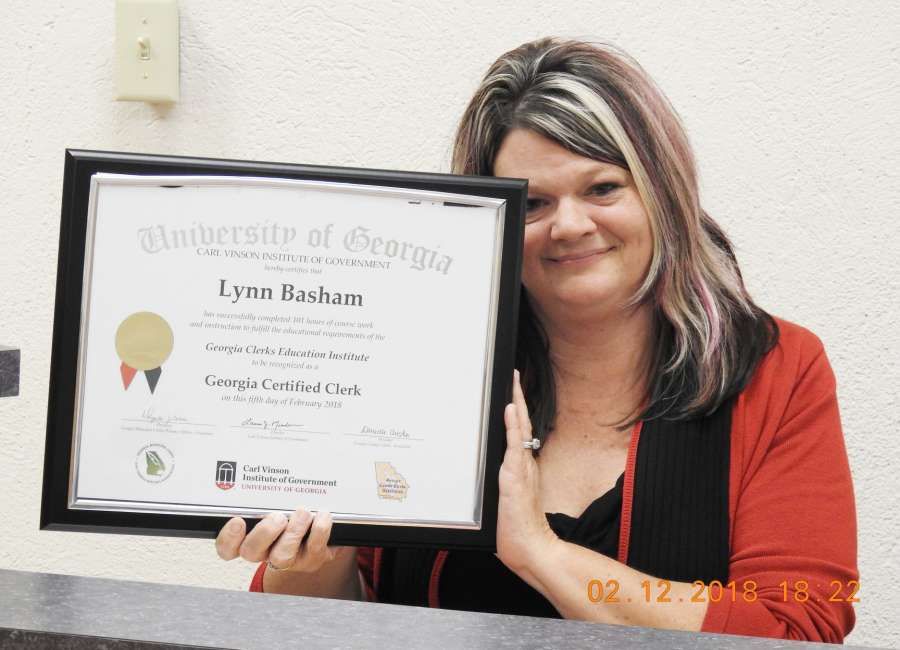 Utility rates and procedures are still a hot topic in Grantville and city officials are working to determine how the city's rates compare to other municipalities.

Mayor Doug Jewell said he believes the city's utility rates are in the ballpark of other comparable municipalities. Grantville buys electricity and gas. City residents' utility bills includes trash, water, electricity and gas.
More expensive utility bills may be expected during the winter months because of cold weather, but Grantville resident Dee Berry spoke about significant increases in her utility bill at Monday night's council meeting.
Berry said she sent a letter to the manager of the utility department for the meters at her home to be re-examined because of her excessive bills, but the meters seem to be working properly.
"In October, our bill was $232, in November $327, in December $1,102 and in January $1,428," Berry said. "We went from having an on average bill of $300 to $1,400."
Berry said she has been told she is responsible for the bills and asked what help was available for citizens.
"I know it's not just me," Berry said. "I talked to other residents. I want to know if the utility department is looking that this."
Grantville residents have also complained about more expensive utility bills on the Grantville Nation Facebook page. Some bills have doubled within the last couple of months.
All councilmembers sympathized and are awaiting the comparative study. Jewell advised Berry to get with City Manager Al Grieshaber to go over her bills.
Mayor Pro Tem Ruby Hines said one resident told her their bill was $900, while two others said it their bill was OK this month.
"I hope we can all strike a happy medium and get things in order," Hines said. "I would hate to receive a bill for $1,100 and then a bill for $1,400."
Grantville utility policy states that utility bills are due on the 15th of each month, and customers have until noon on the 24th of the month to pay their bill to prevent interruption.
The City of Grantville has two programs to assist with utility bill payments, according to Grieshaber.
"The Utility Bill Payment Assistance Plan helps a utility customer who cannot pay their entire utility bill," Grieshaber said in an email statement. "A customer can sign up for the Utility Bill Payment Assistance Plan between the the 1st and 20th of each month. After the 20th, the plan is not available. The plan requires the customer to pay one-half of the utility bill at the time of requesting assistance and the remainder within 20 days of the date of requesting assistance. The plan is only available one time every three months. The Utility Bill Payment Assistance Plan has been available since June 19, 2009."
Grieshaber said a customer who has had utility service for 12 months without a late payment can sign up for the Budget Billing Program.
"The customer's previous year of utility costs are averaged out and the customer pays the average amount for the next 11 months," Grieshaber said. "For the 12th month, the customer's account is trued up. The customer either pays the overage in addition to their monthly (averaged amount) utility bill or a reduced bill from their average utility bill or possibly receives a credit. Budget billing has been available January 2017."
In other news, the city:
Approved the mayor and Councilman Alan Wacaser (Utility Committee chairperson) to sign the incumbency signatory certificate for MEAG Power.
Approved the mayor and Wacaser to sign the voluntary deposits into the Municipal Competitive Trust for MEAG Power.
Recognized City Clerk Lynn Basham for becoming a Georgia Certified Clerk. Basham has completed 100 hours of coursework.