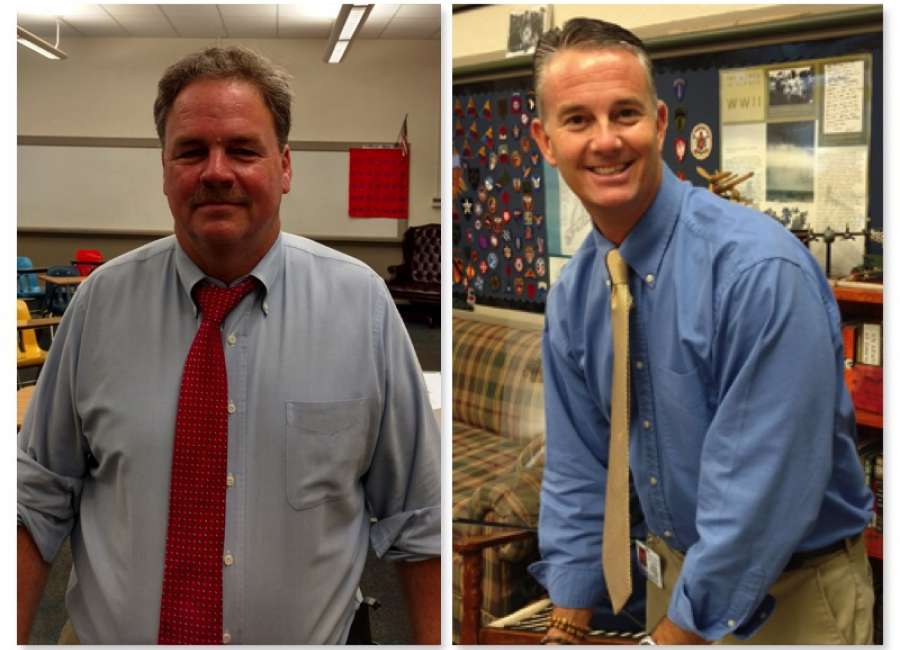 The White Oak Golden K Kiwanis Club of Newnan has selected two Newnan High School teachers to honor with their Unsung Heroes Award for 2018.

Franky Henderson and Steve Quesinberry recently attended a club meeting a Sprayberry's on Highway 34 to receive the recognition. The award is given annually for unselfish and honorable services to others.
Henderson and Quesinberry teach classes on World War II, Korean War and Vietnam War history. As a part of their history class experience, students meet with veterans, both in their classrooms and at the twice per year Vet-Connect event, to gain an appreciation for the sacrifices and services rendered by our Veterans.
The premise of the "Unsung Hero Award" is to recognize those citizens in Coweta County who make significant voluntary contributions of their time and talent to others, but do not, in the opinion of club members, receive adequate public recognition.
Presenting the awards were club members Gen. Joe Brooks – U.S. Army, Ret., Terry Schroeder and Malcolm Jackson.