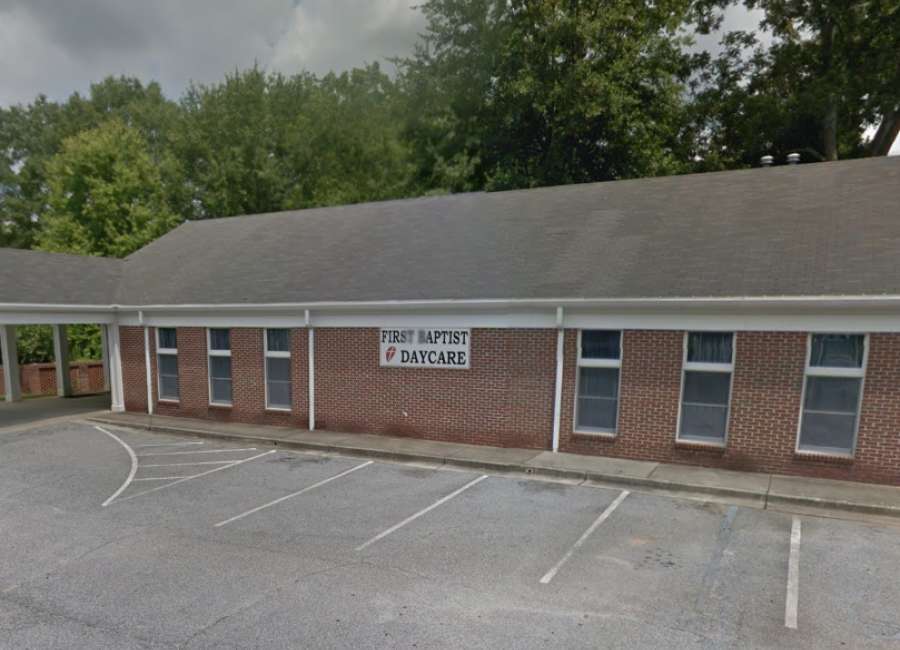 First Baptist Church Daycare in downtown Newnan may remain open, if the church can get enough certified workers by the middle of March.
Workers and parents were informed early this week that the center, a fixture in downtown Newnan used by many families for years, would close on March 23. On Wednesday morning, Dr. Jimmy Dale Patterson, the church's pastor, said a renewed effort is being made to find a sufficient number of workers with the correct state credentials.
If enough workers can be found, the center will remain open for the foreseeable future, he said.
Patterson sent an email on Tuesday noting the planned closure of the center on March 23 citing "an insufficient number of staff according to the state guidelines."
Efforts had been underway to seek such employees, and there had even been a pay boost, but there were not enough.
Patterson said there was not a problem with the number of children enrolled. "We're at full capacity for students," he said, and there are 50 children on the waiting list.
Parents were informed of the decision to close the daycare on Monday, when Robin Farr, the center's director for the past 12 years, told staff.
A question-answer session with parents was held Tuesday night. From that meeting came the renewed effort to find enough workers with state-required training.
Farr and her staff "have done an outstanding job of ministering to the children and families of our community," Patterson stated in his email message. "We pray for those who are seeking needed services for their children."
Patterson said that if the daycare does close, the church will find a use for the daycare building.
"This does not affect our weekday preschool ministry. We've got a waiting list for that, too," the pastor said.
Comments about the closing were on social media sites starting on Monday, and there has been much concern about the possible closure of the facility. "We know it really fills a need," Patterson said.