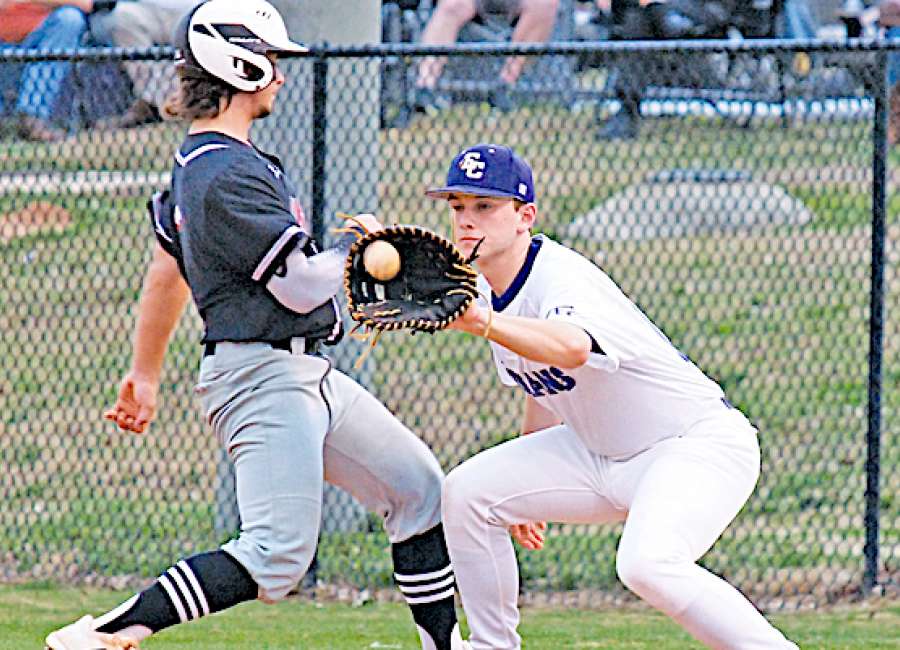 East Coweta head baseball coach Franklin DeLoach knows his young team is going to go through some growing pains during their early non-region games.
It happened again Tuesday night against visiting Whitewater, as East Coweta left six bases runners aboard, including three in the fourth inning, but it didn't stop the Indians from putting together one of their best games of the young season en route to a 12-4 victory.
"We are continuing to work hard and that is what we want to see,"Deloach said.
With the victory, East Coweta (2-3) won for the second time this year, putting runners on base in every inning but the second when Whitewater set the Indians down in order with two strikeouts.
After spotting the Wildcats a run in the top of the first, East Coweta sent 10 batters to the plate in its first at-bat, scoring six times to take control of the game.
Starter Jacob Howell picked up the victory for the Indians, striking out two in 3 ⅔ innings. Reliever Bryan Crow went the rest of the way in a solid effort of scoreless relief, allowing just one hit and striking out four.
East Coweta outhit Whitewater 7-6. The Indians got plenty of help out of the bottom of the order, including from left fielder Brayden Carey.
Carey, who started his first game for the Indians, made a case for staying in the line up with a two-hit, five RBI performance.
With East Coweta up 6-1, Carey added three more runs to the Indians' side of the scoreboard with a three-run homer in the bottom of the third.
William Kelley paced the Indians offense with a 3-for-4 performance with three RBIs. His offensive production also included a double.
The Wildcats put together a rally in the top of the fourth and cut the lead to 9-4.
Whitewater picked up two RBIs on Justin Burdette's double and one on T.J. Berry's single.
Crow came into the game in relief for the Indians and closed down the Wildcats' rally attempt fourth.
Over the next three innings, Crow was unhittable, retiring Whitewater in order in the fifth and sixth innings.
Crow struck out his first hitter in the fifth and the first two in the sixth.
Whitewater's Thomas McKenzie led off the top of the seventh with a walk, but the short rally attempted ended one batter later, when East Coweta turned a double play.
Crow ended the game striking out the last Whitewater batter.
"Both of our pitchers did a really good job out there tonight," DeLoach said. Jake did a good job of pitching out of some problems and Bryan did a really nice job in relief.
East Coweta gets back into action on Thursday with home doubleheader against Columbus opponents Hardaway at 3 and Northside at 6.
Indians 12, Wildcats 4
Whitewater 100 300 0 — 4 6 1
East Coweta 603 030  x — 12 7 1
WP Jacob Howell
HR EC— Brayden Carey