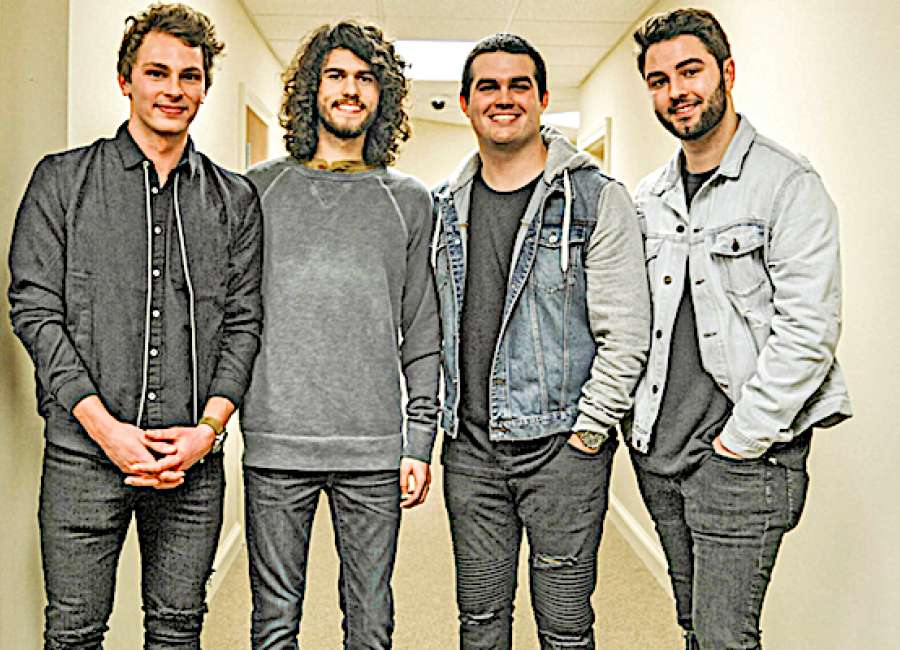 John Luke Robertson of "Duck Dynasty" visited Newnan recently, speaking at a gathering of local youth.

Robertson was a guest at the meeting of The Alternative on Jan. 27 at Unity Baptist Church's auditorium. The Alternative Ministries is a nonprofit organization that holds events for youth.
Caleb Stanley and Austin Dennis, both of Newnan, founded the Alternative. Organizers for the ministry are Luke Ayers, Alex Sipala and Paul Harrison.
The Unity auditorium was selected because of the church's support of the Alternative Ministries and because of the facility's 1,500-seat capacity. Previous Alternative events have served more than 1,000 youth, and youth from more than 70 area congregations have been attending the monthly events.
Robertson was asked questions by Dennis as they sat in chairs on the stage. He was asked about marriage, school – and what he wanted to do in life.
Robertson talked about his wife, Mary Kate, and said he is attending college in Virginia. He is majoring in camping and outdoors and said he hopes someday to start a summer camp for children.
Robertson said he accepted Christ at a summer camp when he was 14, and he wants other children to be able to have that experience.
"Duck Dynasty" is an American reality television series that ran for six seasons on A&E. The last episode ran March 29 of last year, and Outdoor Channel has acquired rights to air reruns from the series.
"Duck Dynasty" centers on the Robertson family, who operate a family business, Duck Commander, in Louisiana. 
"The Alternative is about thinking differently. It's not about what we can do. It's about what God has already done. It's not just about our pain and our struggles. It's about what God wants to do with our story. It's about Jesus," Stanley said.
"We want to amplify hope and unite communities," Ayers said.