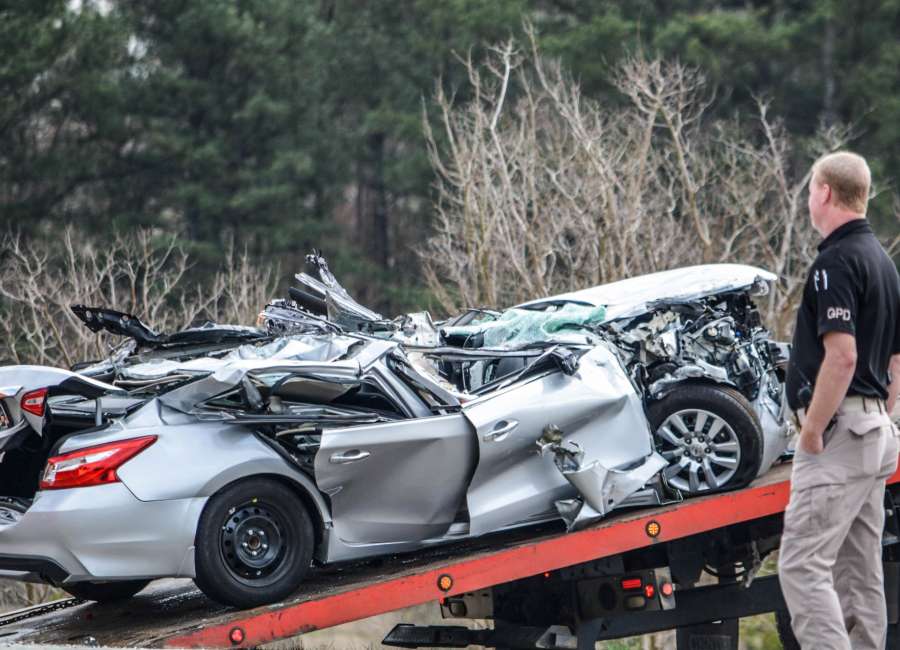 A driver remains in stable condition after crashing his car during a police pursuit.
Victor Cameron, 23, was airlifted to Grady Memorial Hospital after colliding with a tractor trailer during a high-speed chase near Hogansville on Friday afternoon.
The incident happened around noon when an officer with the Grantville Police Department was patrolling Interstate 85 south and observed a Nissan driving erratically at a high rate of speed, according to Grantville Police Chief Steve Whitlock.
A pursuit ensued after the officer attempted a traffic stop on the vehicle, but the driver reportedly failed to slow down or pull over. Instead, the driver fled, reaching speeds of up to 125 mph, authorities said.
The chase ended when the driver, identified as Cameron, took a right at the Hogansville exit but failed to stop before turning on Hwy. 54 and drove directly underneath a semi, Whitlock said.
Members of the Troup County Fire Department were able to extract the driver from the car and prepared him to be transported by air ambulance to Grady Memorial Hospital in Atlanta, where he remains in stable condition, Whitlock said.
The driver and passenger of the tractor trailer were reportedly unharmed during the wreck.
Whitlock said Cameron had several active warrants out of Troup County and was driving on a suspended license at the time of the crash.