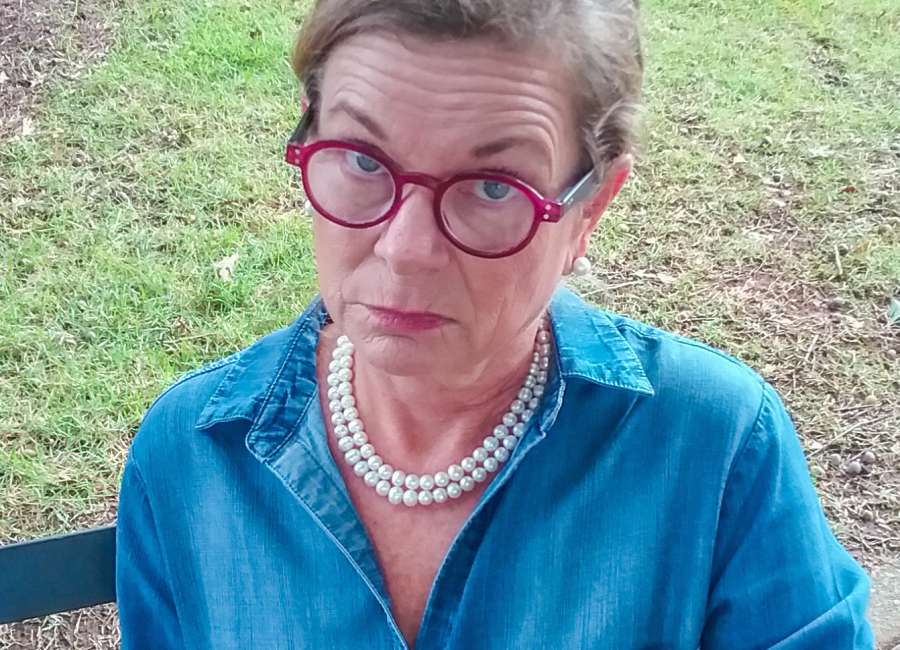 Dear Miss Pearl,
Several years ago I lost my favorite cake plate. I have torn my house up looking for it, and I can't even remember the last time I used it. Imagine my surprise when a friend brought a pie to our annual Super Bowl party on MY cake plate! I know it is mine because I always put a dot of fingernail polish on the bottom of my special dishes. I checked and the dot is still there. I want it back. What can I do?
Can I just say that the fingernail polish is such a clever way to identify what belongs to you! Did your Mama teach you that trick? I'm afraid that if your "friend" is reading this she is probably already trying to get the dot off. Maybe you left the plate at her house and she didn't know who it belonged to (Even though she should have sent an email asking if someone was missing a plate.). 
Maybe she picked it up somewhere by mistake. Maybe she knows it is yours and thinks that you should be the one to ask for it. So ask for it! Before you ask her for the plate back you might want to ask yourself how important her friendship is to you. This will help determine whether or not you use your nice voice.
Dear Miss Pearl,
My son's sixth-grade teacher recently sent me a note regarding some behavior issues he is having in the classroom. There were FOUR misspelled words and TWO punctuation errors in the note. I can't believe she is a teacher. Should I call the principal?
I'm assuming she is a math or science teacher! Seriously, there is no excuse for a teacher sending a grammatically incorrect note to anyone… especially a parent. That being said, it seems to me that you should be more concerned with the CONTENT of the note instead of the way it was written. This teacher has taken the time to reach out to you and keep you informed about your little darlin's behavior (misbehavior). 
You should be appreciative of the fact so that – when you get a call from the school – you won't be blindsided. You, as the parent, are responsible for "teaching" acceptable behavior, not the teacher. Teachers could spend more time teaching what they are supposed to be teaching if more parents would do their part at home. Why don't you send a note back to her… better yet, why don't you call her just in case you can't remember "I after E except after C"!
And another thing...
Since when did stopping for red lights and stop signs become optional? I can't believe the number of people I see run right through them. Are you really in such a hurry? Are you so arrogant as to think that no harm will ever come to you or yours – not to mention someone else? Please be more careful when driving. In other words, put down your cell phones, pay attention and slow down. Don't make me call you out!!
Miss Pearl is one of Newnan's leading authorities on modern etiquette. She gladly lends her advice to everyone whether they want it or not, because, "After all, it's all about the children and setting a good example for them." Her videos are available on her Facebook page, and she can be reached at misspearl678@gmail.com