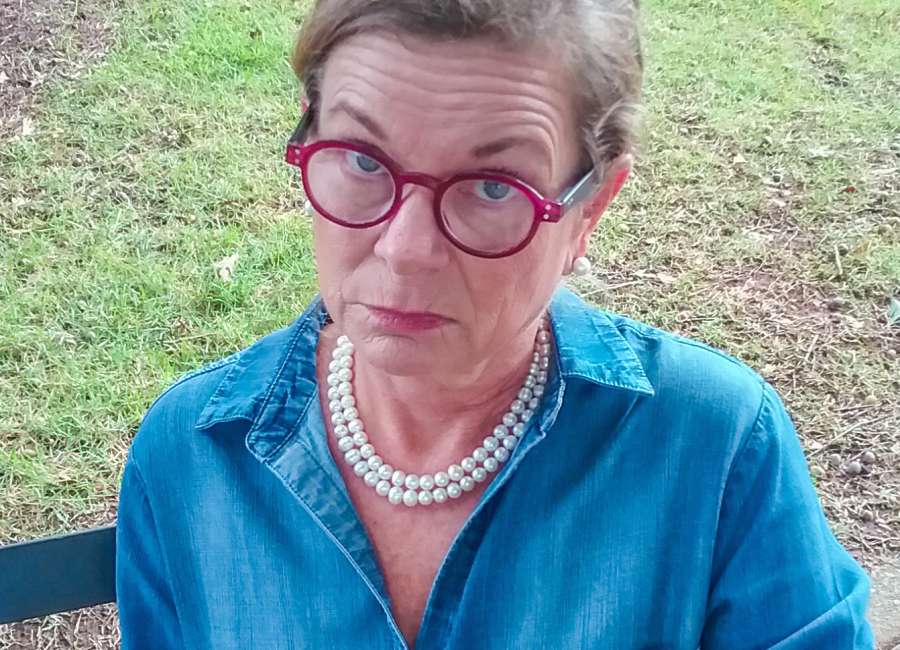 Dear Miss Pearl,
What is the point of stores having an ENTRANCE and an EXIT door if you can go in and out of both doors? A woman almost mowed me down with her buggy while exiting a store through the ENTRANCE door. And she even had the nerve to look at me as if I was the one doing something wrong!
I don't know why some stores have allowed this. Not too long ago you couldn't even go in a store through the EXIT door. Obviously ENTRANCE and EXIT have simply become suggestions at some places. I suppose it is possible that an insane amount of money was spent on how to get more people to shop at these stores and this was the recommendation. 
The safety issue probably never crossed anyone's mind! I think the next time you are in that store you should ask the manager what idiot thought that this was a good idea. Heaven forbid we offend anyone by requiring them to follow the rules!
Dear Miss Pearl,
I am 30 years old and have never been married. I have had a couple of serious girlfriends, but I just haven't met the right one yet. I have a good job, lots of friends and am perfectly okay with my life. The problem is my mother. Do I need to say anything else?
Luckily for me, Little and Baby aren't 30 years old yet or else I would swear that one of them wrote this. Trust me, your mother is not the only mother who suffers with this issue (don't you already feel better?). One of the problems is that the book says, "And THEY lived happily ever after" not "And he (or she) lived happily ever after." Your Mama loves you to pieces and simply wants you to have someone to share your life with. 
We don't see that our children have lots of friends who aren't married… we see that they have lots of friends who ARE married! This is beyond our control and we can't help ourselves. And I would bet that your sweet Mama wants to be a grandmother before she is too old to enjoy her grandchildren. After all this fine woman has done for you these past 30 years, is this really asking too much? She still makes you your favorite caramel cake for your birthday, doesn't she? Maybe I wasn't the right person to ask....
And Another Thing...
I am over this cold weather and am just as ready for spring to get here as most of you are. Let's remember that it is only the beginning of February and we most likely have several more weeks of cold before it warms up. We didn't really have the chance to wear our cute winter clothes the past couple of years because it was unseasonably warm. Now that we have finally had the chance to wear them, we are over it and ready for flip-flops and T-shirts. I am NOT, however, ready to see displays of bathing suits and beach attire. Could we at least get through the Winter Olympics so that I can be inspired to become an athlete and get in better shape? Am I asking too much?
Miss Pearl is one of Newnan's leading authorities on modern etiquette. She gladly lends her advice to everyone whether they want it or not, because, "After all, it's all about the children and setting a good example for them." Her videos are available on her Facebook page, and she can be reached at misspearl678@gmail.com