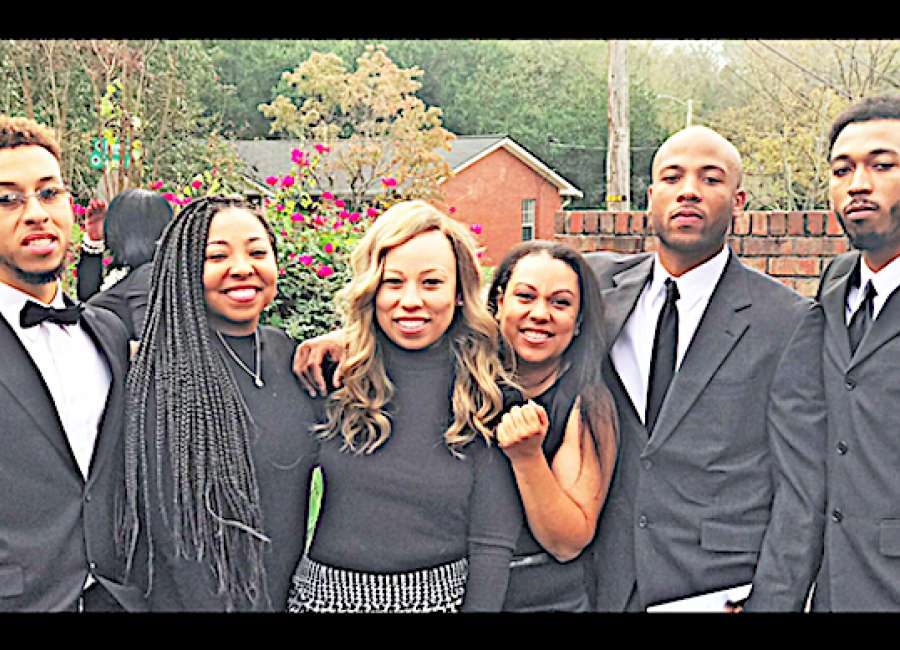 By EMILY KIMBELL, news@newnan.com
After eight years of higher education, Crystal Seldon of Sharpsburg will graduate from Morehouse School of Medicine on May 19 and be officially titled M.D.
Her journey, however, is just beginning as she will continue training through a residency program, a five-year process in which new physicians practice under the direct supervision of experienced ones. Seldon's specialty is radiation oncology, the treatment of cancer, and she has been told she holds the distinction of the being the only African-American woman beginning residency this year to enter the radiation oncology field.
Seldon's interest in medicine and biology developed in high school when her grandfather was diagnosed with prostate cancer and her mother was diagnosed with diabetes. Seldon entered Georgia State University as a biology major, concentrating on medical research.
After spending a year conducting labwork on worms, however, she realized she wanted more human interaction. Seldon began volunteering at Grady Memorial Hospital in the Radiology Oncology Center where she worked with the same patients every day, "building relationships with them and being with them during their fight."
Seldon's experience at Grady inspired her to apply to medical school.
Four years later, Seldon is looking forward to the next phase of her career. "It's been a long journey, but I'm really excited to start training. Someone calling me doctor and trusting me with their care is surreal," she said.
On March 16, known as "Match Day" to medical students, Seldon will find out where she will be training during her residency program. During that time, she will spend one year practicing internal/general medicine, then four years treating cancer patients, developing treatment plans and researching new procedures.
The work is challenging, but Seldon finds it is worthwhile "knowing that I'm doing something good for the community as well as making my parents proud." For Seldon, the patients are worth any struggle. "Being with the patients and getting to go throughout their journey is so rewarding. You become part of their lives. It hits hard when some of them don't have a good outcome... but just being there, every day, is enough to make a lasting impact," she said.
While interviewing for radiation oncology residency positions, Seldon met more than 200 applicants. She was the only black woman of the group in the South.
Seldon explains that being the sole minority is "something you get used to. There aren't many African-Americans in the medical field."
African-Americans make up only 4 percent of medical professionals, despite accounting for nearly 14 percent of the country's total population. The discrepancy is typically seen as a concern with The New York Times reporting, "As a general rule, black patients are more likely to feel comfortable with black doctors. Studies have shown that they are more likely to seek them out for treatment, and to report higher satisfaction with their care."
Seldon hopes that her journey will inspire others like her to follow similar paths. "I want to be an inspiration for other minorities who wish to pursue this field and medicine in general. Sometimes you just need to see someone else doing it to believe that it can be done," she said.
"Now and in the future, I hope to be a mentor to aspiring minority doctors," she added.
Seldon's family is already proud of her accomplishments and see her as an inspiration. Seldon's older sister is a nurse, and her younger sister is currently applying to medical school. As the third of six children, Seldon said her family is her support system and said they are a key to her success.
"Medical school is the hardest thing I have ever done in my life. I would not be here without my family," said.
For now, Seldon is looking forward to the next five years. She will be 31 when she can practice medicine on her own, and she is "counting down every day." Despite the difficulty of medical school, residency and day-to-day patient care, Seldon keeps her purpose in mind.
"I knew that God had a plan for me and this was His plan for me. I knew that with Him I couldn't fail. It made me try even harder to get to my goal, knowing that I had someone there to help me."