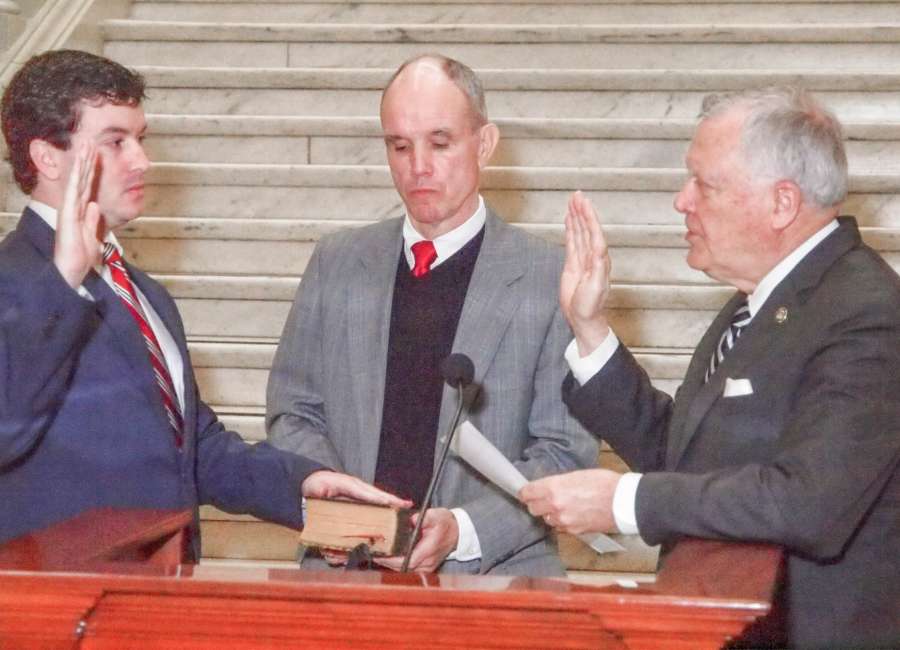 Herb Cranford Jr. takes the oath of office Wednesday as the new district attorney of the Coweta Judicial Circuit. 
His father, John H. Cranford, holds the Bible as Gov. Nathan Deal administers the oath. 
Cranford said he was honored to be appointed and sworn in by Deal to serve as district attorney. 
"I look forward to working hard on behalf of the community to keep our circuit safe and prosperous and to running for this position in November of this year," Cranford said.