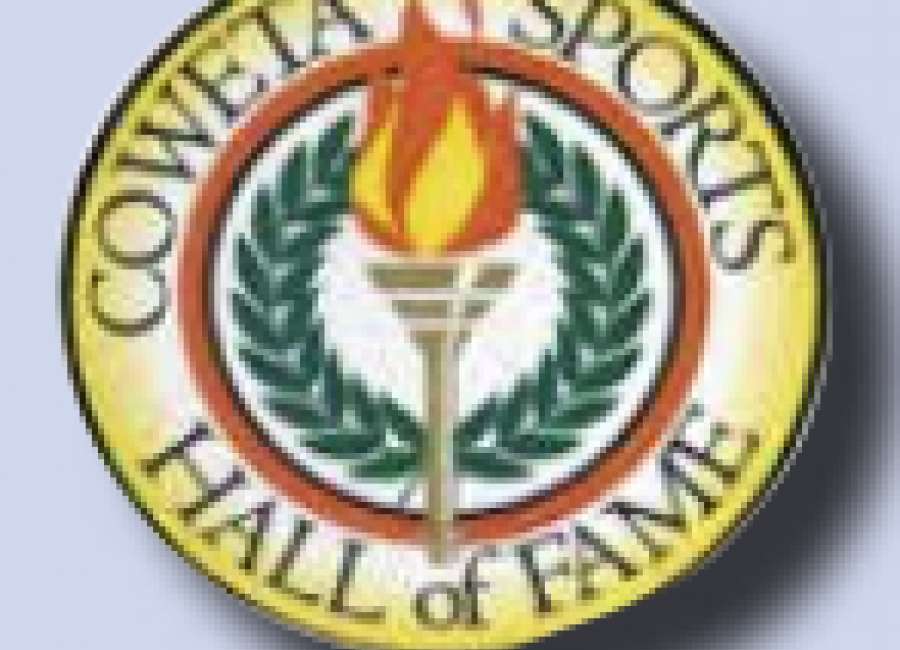 The annual Coweta County Sports Hall of Fame ceremony will take place Saturday, Feb. 10 at the Coweta County Fairgrounds.

This year's ceremony begins at 7 p.m.
Tickets can be purchased for $35 by calling 706-672-2311 or at the Convention and Visitors Bureau in the Historic Courthouse located in downtown Newnan. It includes dinner and admission to the induction ceremony.
Two former Newnan High School athletes will enter the Hall of Fame this year, including former football player Willie Greenway, Jr  and former girls basketball player Alfreda Greenway.
Greenway, Jr. was destined for a successful career on the football field after his father, Willie Sr., found success there in the college ranks and with a two-year stint with the New Orleans Saints.
Greenway, Jr. played at Newnan for legendary coach Max Bass and earned a scholarship to the University of Tennessee at Chattanooga.
As a  linebacker, Greenway, was a three-year starter at Newnan from 1982-1984.
During that time, the Cougars compiled 23-10-1 record  and qualified for the region playoffs each season.
During Greenway's sophomore season, the Cougars went 7-3 and lost to top-seeded LaGrange by a narrow 10-7 score in the playoffs.
The next season, they also went 7-3 and fell to a good Morrow team, 24-14 in the first round. In his senior year,  Newnan went 8-1-1, defeated Morrow in the region playoffs but fell to Griffin in the region championship, 35-21.
Greenway was named the team's Defensive Player of the Year, was named a Golden Helmet winner for his play at LB and was named to the North Squad for the annual North-South All-Star game played in Athens. The North team was also coached by Bass.
Greenway went on to UT-Chattanooga where he played fir Conrad Nix and by the end of his time there,  he would be one of the best defensive players.
He lettered two years and during the 1986 season, led the Moccasins in tackles with 156. '
He was the recipient of the Scrappy Moore Award as the team MVP that season.
The award was named for longtime UT-Chattanooga coach who patrolled the sidelines for the Mocs from 1931-1967.
He was also named to the All Southern Conference Team as a first team linebacker in 1986. He was named to the  All Southern Conference for his play in his senior season.
Greenway left UT-Chattanooga ranked fifth in career tackles with 365.
Following his collegiate career, Greenway played one season for the Florida Renegades in a Semi-Pro League in West Palm Beach, Florida. The next year, his college coach Nix asked him to come back to UT-Chattanooga as a Tutorial Coordinator for the Moccasin football program, which he did for two years before returning to Georgia.
Greenway currently works in the IT Department for the City of Atlanta and his engaged to Kimberly Nelson.  
A native of Newnan, Alfredda Abernathy played varsity basketball at Newnan High from 1971 through 1974 and was coached by her father, Alfred, after he moved over to Newnan High after a successful run as the coach at Central High.
Alfredda would go on from her home town to earn a scholarship to play basketball at Alabama State University in Montgomery.
At Alabama State, Abernathy would leave her mark,  She remains the school's all-time leading scorer with more than 2,000 career points and more than 1,000 career rebounds.
Through her ASU career she averaged 23 pts. per game and 14 rebounds a game. She was named a Muhammad Ali All American during her junior season in 1977-78.
One of her lifelong dreams, as well as the highlight of her career, was to make the United State Women's Olympic Team. That dream fell short in 1980 but only because the United States elected to boycott those Olympics.
"We were already in Tennessee going through tryouts for the team when the news of the boycott came down," Abernathy said. "It was very disappointing."
Following a stellar career at Alabama State, Abernathy was the number one draft pick (and third pick overall) in 1979 of the Dallas Diamonds of the newly formed Women's Professional Basketball League (WBL). T
he league was known as the WBL from 1979-1981 with the name changing to the Women's American Basketball Association (WABA) in 1984.
During her rookie season, Abernathy led the WBL in rebounds with 14 per game. She would also rank 5th in the league all time for the most points scored in one season as she scored 945 points in one season. She also led the league in rebounds that season and was third in scoring, averaging 27 points a game.
The new WBL team was popular in Dallas and one time had a playoff game crowd that outdrew the new NBA team, the Dallas Mavericks. Greg Williams was Abernathy's coach and they had their best season in 1980-81 when the team went 27-9 and Williams was named WBL Coach of the Year.
A slim historical record of one of their early season games (played December 4, 1979) in the Diamonds 1980-81 media guide notes that the Diamonds lost to the Minnesota Fillies, 102-91 despite a 29-point effort  from Alfredda Abernathy, the team's No. 1 draft pick out of Alabama State University.
Unfortunately the WABA folded after just two season for financial reasons. It would be 16 years later before another professional women's league was organized.
Abernathy retired from education in 2017 after 31 years working with the Montgomery County School System. She remains coaching there and is currently the Athletic Director Capital Heights Junior High in Montgomery. She has one daughter, Angel.