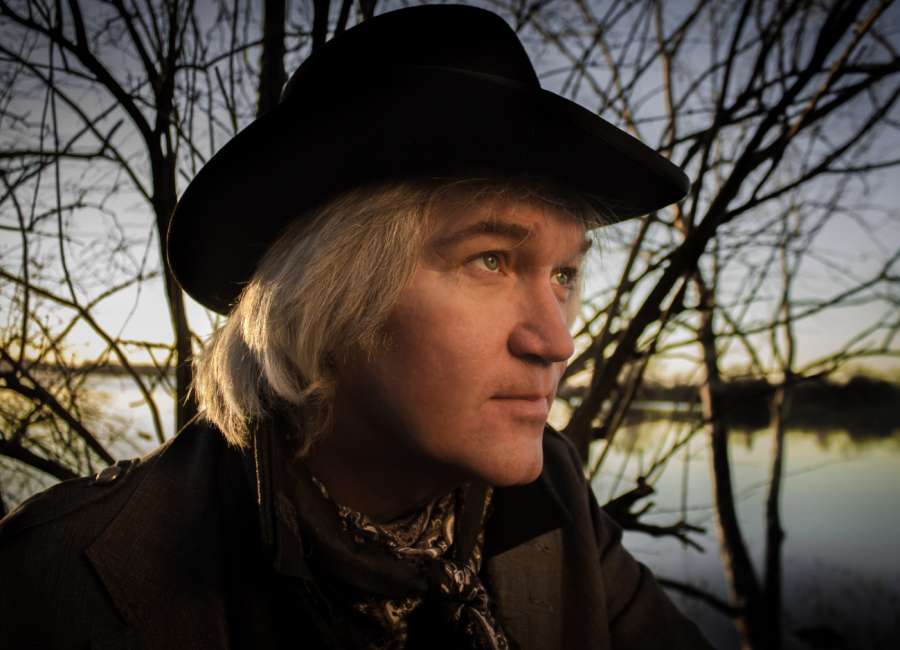 Chris Golden, a former member of the Oak Ridge Boys, will be presenting a concert at Macedonia Baptist Church on Friday.
The concert will start at 7 p.m. in the church's chapel. It will follow a complimentary light supper at 6 p.m. in the fellowship hall. A love offering will be received.
Born into a rich musical legacy, Golden began his musical career almost as soon as he could walk.
"From an early age I was surrounded by music on both sides of the family," Golden said. "It was something that came very natural and easy for me."
Golden never took any musical lessons and considers his ability to hear something a few times and then play it "a gift from God." In elementary school, Chris was already learning to play the drums, piano and guitar.
While growing up in Tennessee, Golden spent summers on his grandparents' farm in south Alabama, working in the fields and singing in church. During this time he developed an appreciation for family harmonies and a steadfast work ethic.
At 15, Golden began playing piano for a group called the Telestials, touring the Southern Gospel circuit. The week he graduated high school, he started touring with brother, Rusty, in The Boys Band. The group recorded an album for Elektra/Asylum and had a pop hit that stayed on the Billboard Hot 100 for eight weeks.
Three years later, Golden joined a Canadian group, Cedar Creek, which had Top 10 chart action on the Canadian country charts as well as the United States. At 19, Chris stepped out from behind the drums and made his lead vocal debut on the hit TV show "Hee Haw."
In 1984 he teamed up again with brother, Rusty, and friend, Marc Speer, as Golden Speer and went to Muscle Shoals, Ala., to record demos for CBS with veteran "super drummer" Roger Hawkins and David Hood playing bass. In 1987, the brothers began recording as The Goldens, charting with a couple of singles released on CBS/Epic and produced by James Stroud.
Chris Golden produced and directed one of the duo's projects, while continuing to work as a session musician.     
In 1995, he began performing with The Oak Ridge Boys playing "whatever's left" – guitar, mandolin, harmonica and filling in on keyboards and drums. From 1997-2014, he became the Oaks' full-time drummer.
He has been the voice of Heinz 57 as national radio spokesman "to support my music habit," he said, has played a variety of instruments on a multitude of recordings over the years, produced various projects for clients such as Polygram and EMI Records and has also enjoyed a brief stint with country-rock legends The Flying Burrito Brothers.
In 2000, Golden produced his father William Lee Golden's CD box set, "My Life's Work." He can also be heard on the Oak's latest CDs, "From The Heart," "Inconvenient Christmas," "The Journey," and "LIVE."
Golden now has released five critically acclaimed solo projects including "CenterStage," which garnered rave reviews from Billboard magazine, and his gospel offering, "Sunday Shoes," which was named Power Source Magazine's Album of the Month. In 2011, Golden stepped back in the spotlight as a television host, filming 13 episodes before a live audience for a web-based series called "Late Night Nashville with Chris Golden."
He also continues to host his annual Family and Friends concerts.  His latest album, "Shoebox," was released in 2013. Subsequently, Golden garnered his first No.1 song in Cashbox Magazine with "A Different Light" and was named Christian Voice Magazine's 2016 Crossover Artist of the Year.
"Music is my life, my gift, my love... and I feel like I would be turning my back on my calling if I didn't keep doing this," Golden said.
He and his children Elizabeth, Rebekah and Elijah live near Nashville.