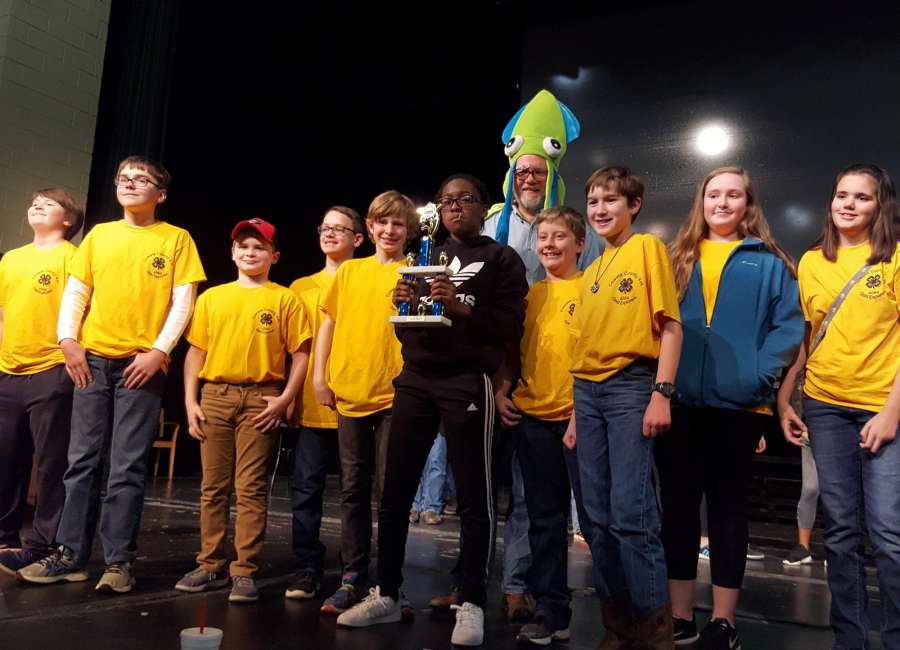 By TAYLOR ROBINS - taylor@newnan.com
Moreland Gold Explorers, a Coweta County-based LEGO robotics team, recently placed second in their regional competition.
The team, which competes in the First LEGO League, competed in the Super Regionals held at Columbus State. Placing second allowed the team to advance to the state championship.
The robotics team includes Dyllon McMahan, Sarah McMahan Eli Cauthen, Warren Moore, John David Roth, Logan Meadows, Chloe Gaiters, Jack Olvey, Mason Chambley, Alexis McWaters and Malia Dorasami. They are coached by Craig Exner.
The theme for this year's regional competition was hydrodynamics. The Explorers created a robot that is able to clean and inspect storm drains. The robot would help to handle water that hurricanes and storms bring, decreasing physical labor.
The 4-H LEGO Robotics teams are scored on four different skills, according to Exner. The skills are core values; research project and skit; LEGO robot questions and answers; and robot performance.
Core values are centered around teamwork and good sportsmanship. Teams are graded on the project and skit that they create based on the given theme. After the teams present and explain their project, the teams are expected to be able to answer questions about their robot.
Finally, the teams and their robots are graded on the number of missions that can be completed in two minutes and thirty seconds.
The state championship was held at the UGA Gwinnett campus. The Moreland Gold Explorers were one out of three teams that were guaranteed a spot at the state competition.
With a total of 650 LEGO teams in the state of Georgia, only 64 teams were able to compete in the state competition.