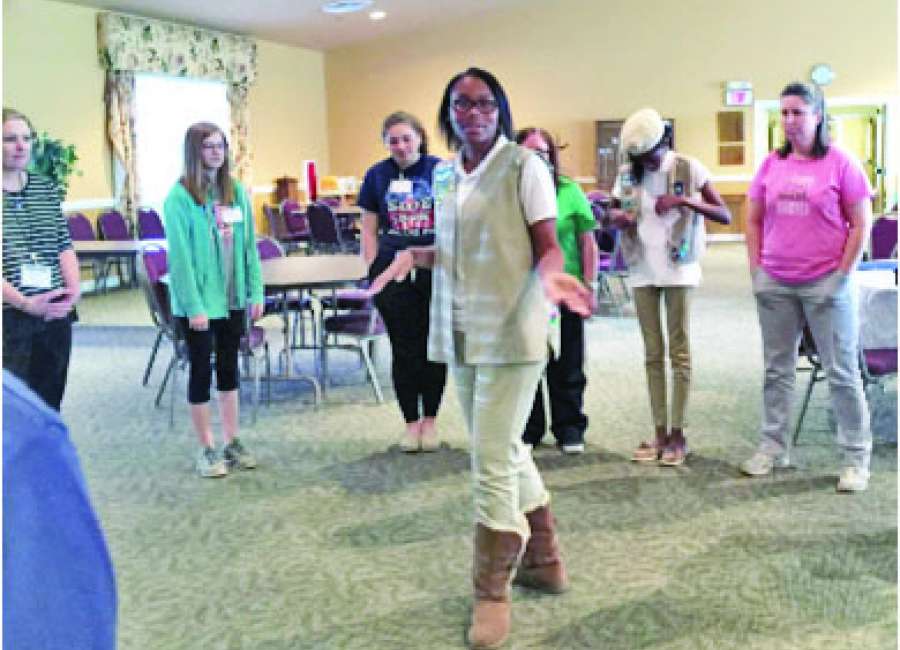 Brooke Pearson, whose family is from Coweta County, has earned the Girl Scout Gold Award.

 Girl Scouts of Greater Atlanta recognizes Brooke Pearson for earning her Gold Award which is the highest award that a Girl Scout Senior or Ambassador can earn. Her Gold Award project was recognized as a 2018 Girl Scouts of Greater Atlanta – Council Young Woman of Distinction. 
Less than 5 percent of the eligible Girl Scouts earn their Gold Award. Pearson won her Bronze, highest award for a Junior Girl Scouts in grades 4-5; and Silver award, highest award for Cadette Girl Scouts in grades 6-8, as well.  
Pearson's Bronze award was toiletry collections for United Way Shoebox for Women and Children Shelters She collected items, decorated shoe boxes, sorted the shoe boxes at the warehouse and prepared the boxes for distribution to the shelters.
Her Silver award was a health field day for preschoolers in which they learned the importance of being active, choosing healthy food items and enjoying a field day.  For Pearson's Gold award she spent more than 160 hours in the planning and implementing of the project.
Her project, Teen Dating Violence, made an impact in the community. The Council Young Women of Distinction is an awards program honoring Girl Scouts who achieve excellence in community leadership by living out the Girl Scout Promise and Law as they take action to make the world a better place.
"Girls have the power to effect real change, and each year, we see Girl Scouts across the country do that by taking measurable actions that improve our world," said GSUSA CEO Sylvia Acevedo. 
Pearson's Gold Award project consists of two components – community and her high school. The school project was at Cross Keys in DeKalb County
The community aspect involved working with Partnership Against Domestic Violence in hosting multiple workshops for teens to discuss appropriate dating behaviors.  During the workshop, the attendees also learn self defense techniques from a martial arts instructor.  
The high school aspect of the project involved allowing the student body to have an "orange out" day during Love Is Respect week in which they do not have to wear the school's uniform.  Members of Students Against Destructive Decisions conducted a social experiment in which members were made up with beaten faces, wore signs containing teen dating statistics and did not speak the entire day so that the school body has a visual of dating violence.
Pearson also collected 125 items for PADV's women and children shelters. In addition, she is an inaugural member of PADV's Teen Advisory Board where she has been a panelist for the annual Teen Summit for PADV as well as a facilitator for adult and teen workshops.
The Gold Award Scout is the daughter of Danny and Angela Pearson of Atlanta. Her grandmother, Lucy Parks, is a native of Grantville and has moved back to her hometown.
Angela Pearson, who is a Girl Scout leader, remembers summer vacations in Grantville with her grandparents, Willie Mae and Charlie Wortham.