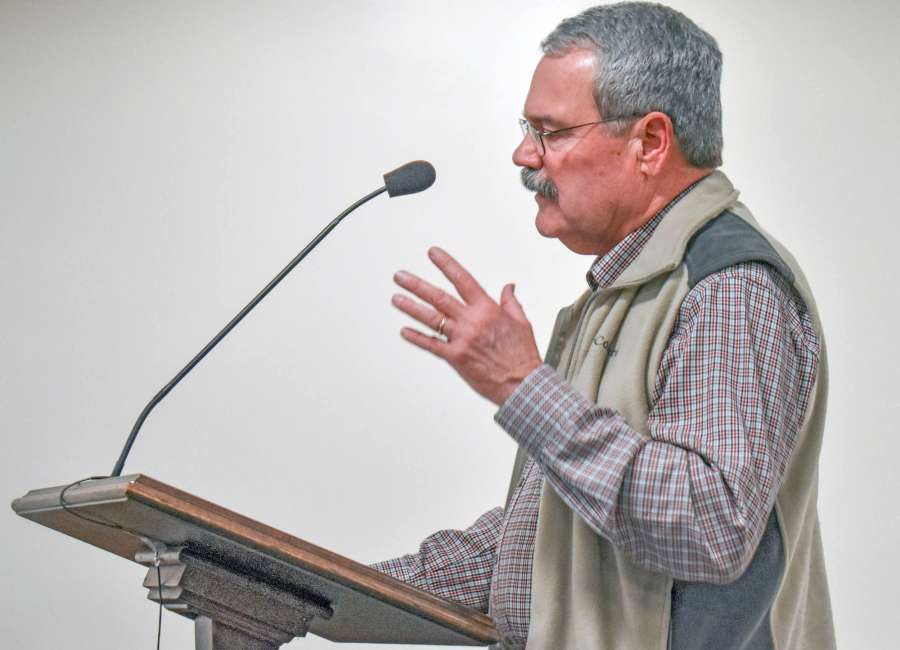 Retiree Jeff Binion says the Coweta County Board of Education should look at doing more to give senior citizens a tax break.

"Seniors have a tough row to hoe," the 65-year-old former corrections officer said, citing cost of living, prescription drugs and fixed income, as well as increased property assessments. "One of the big things seniors face is taxes, and 66 percent of my total tax bill in Coweta county goes to the school board."
Binion suggested the board look at implementing school property tax exemptions at age 62 instead of 65, asking for input and updating current exemptions, as well as looking for ways to cut the board's budget.
"I don't want you to feel sympathy for the seniors, I just want you to be empathetic to them," Binion said. "I know you do depend on (seniors') taxes, but what I'm asking the board to do is to solicit more input from the public, seniors and people who are not seniors, about doing better for the seniors in Coweta County. And to ask what cost savings the board could impose internally to help with this."
Speaking at the board's February meeting, the longtime Coweta resident also said that while he supports special local option sales taxes, government entities should take a harder look at their existing budgets.
"I'm speaking for the public, how they see it," Binion said. "It's kind of like a wish list for everybody. You look at it and it's like everybody is getting everything in the world in the way of a budget. Are they trying to live within the budget they have, or are they trying to supplement that budget any possible way?"
Superintendent Steve Barker responded by offering to meet with Binion and go over the board's SPLOST spending.
"I'd be really interested in some specifics on your comment about wish lists for SPLOST," Barker said, adding the information is available online. "I appreciate your concern, and I'll be happy to dig into the numbers with you."
Binion also objected to holding "extremely expensive" special elections for SPLOST.
"They seem to be skewed to pass by special election rather than general election," Binion said.
Barker reminded Binion that the board of education held a series of community SPLOST meetings at each of the county's middle schools and the Central Educational Center prior to the March 2017 election, in which the measure was passed.
"We held those meetings for that very reason – I want you to know our effort, our intention, was anything but that," Barker said. "That's why we publicized them. I did just want to speak to that because we went out of our way to be wide open. And that material is still available. But I would love to meet with you, and I appreciate your concern."