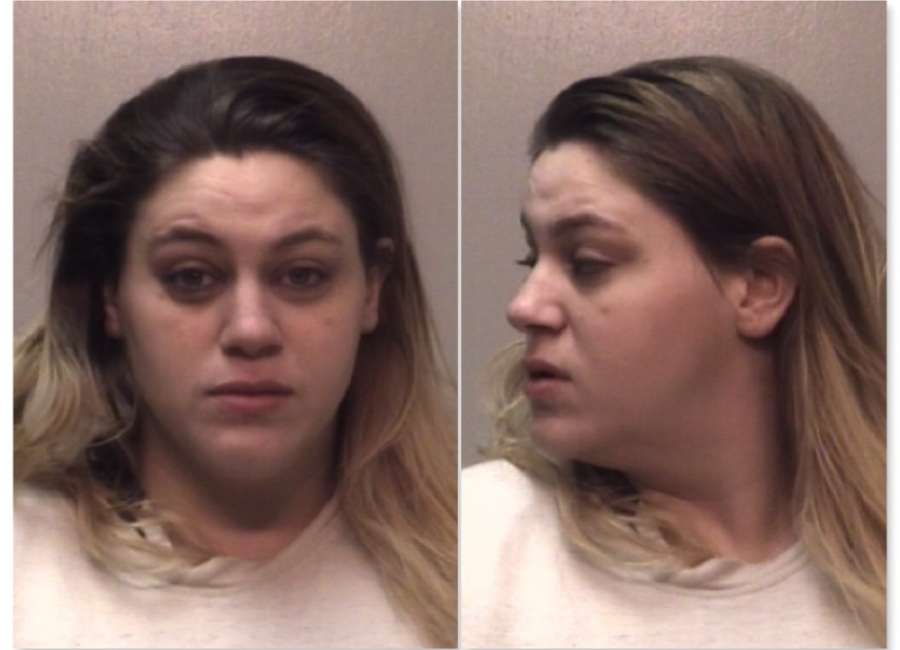 An Arnco woman remains in jail without bond after a high-speed pursuit with deputies ended in a crash with two police cars.
Shanna Gabrielle Sheets, 24, faces a number of charges including fleeing from police, criminal interference with government property and narcotics possession.
The incident occurred Friday night when a deputy with the Coweta County Sheriff's Office first encountered the car, allegedly driven by Sheets, traveling on Newnan Crossing Bypass, headed east towards Roscoe Road.
After the car reportedly began to drift in its own lane, the deputy attempted to have the driver pull over. Instead, she turned onto Hwy. 29 towards Newnan, accelerated and cut through the parking lot of Winthrop Apartments before turning back onto Hwy 29.
Deputies briefly lost sight of the car, spotting it again on Elm Street. The pursuit ended on Carmichael Street when the car struck patrol cars from both the Newnan Police Department and the Coweta County Sheriff's Office, according to the report.
The driver, identified as Sheets, reportedly fled from the scene on foot but was apprehended after a brief pursuit. No one was injured in the crash.
Sheets reportedly told deputies she fled because she had an active warrant and a suspended license, and that she had consumed meth and Xanax before driving, according to the police report.
Inside the car, investigators found a small amount of suspected methamphetamine stuffed inside a child's slipper, five empty plastic baggies with a white residue, three cut-off plastic straws, and two pieces of aluminum foil with residue.
Sheets was charged with fleeing from police, failure to maintain lane, DUI drugs, driving on a suspended license, reckless driving, narcotics possession, and interfering with government property. She remains in the Coweta County Jail where she is being held without bond.