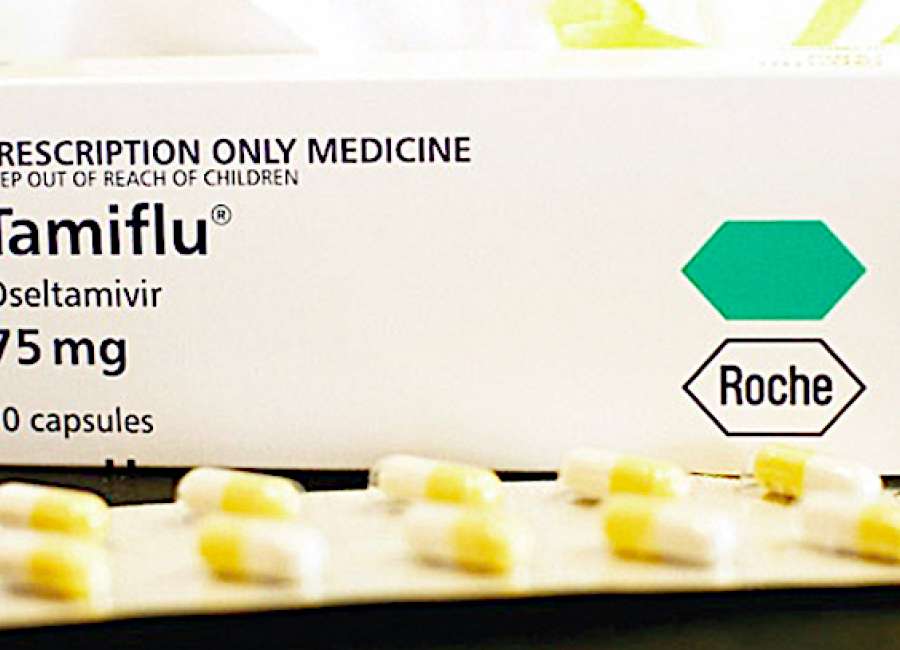 – By TAMMY JOYNER, Georgia Health News
This flu season, one of the worst in several years, is stretching the supply chain of flu drugs to the limit.
Drug stores have scrambled to keep up with demand for the antiviral flu drug Tamiflu and its generic brand, resulting in spot shortages. 
One of the hardest drugs to find is children's flu medicine in a liquid form.
A spokeswoman for Kroger in Georgia said last week the company's supply of liquid – or suspension formula – normally given to children is "limited."
While some areas of the country are having a tough time getting flu-fighting medication, an official from the Centers For Disease Control said there is no nationwide shortage. 
A spokesman for Genentech, maker of the name-brand Tamiflu medication, agreed.
Small shortages have been reported in Georgia, leaving some pharmacy chains looking to restock their supplies from smaller outlets.
CDC spokeswoman Kristen Nordlund said "people may have to call around to different pharmacies'' to get the medication.
Moye's Pharmacy, part of Pierce Pharmacy Management, is one of those places seeing a surge in requests for anti-flu medications from big-name chain stores in the Metro Atlanta area.  
Moye's has 22 stores in Georgia, Florida, Tennessee and Texas.
Tim Taylor, regional operations manager for Moye's Pharmacy, said the sudden demand began at the beginning of the year. 
"A lot of the larger chains are sending patients in our direction," said Taylor. "They're sending people to our stores for the actual medication. From what I've been told, pharmacies are telling our stores they can't get brand-name or generic at all."
Moye's Pharmacist Phil Hopkins said last week his Hampton store ordered "a bunch of Tamiflu" early in the season, which helped when the sudden surge occurred.  
In Georgia, Public Health Commissioner Dr. Patrick O'Neal said there are some sporadic shortages of these drugs, but there is no statewide shortage.
The flu remains widespread in all United States, except Hawaii and Oregon.
The number of confirmed flu-related deaths in Georgia climbed to 51, as of Friday. 
Nationwide, 53 children have died from flu-related illnesses. That number includes 15-year-old Kira Molina, a Newnan High School student. 
She died Jan. 30 at Children's Healthcare of Atlanta after succumbing to liver failure because of the flu, according to Coweta County Coroner Richard Hawk.