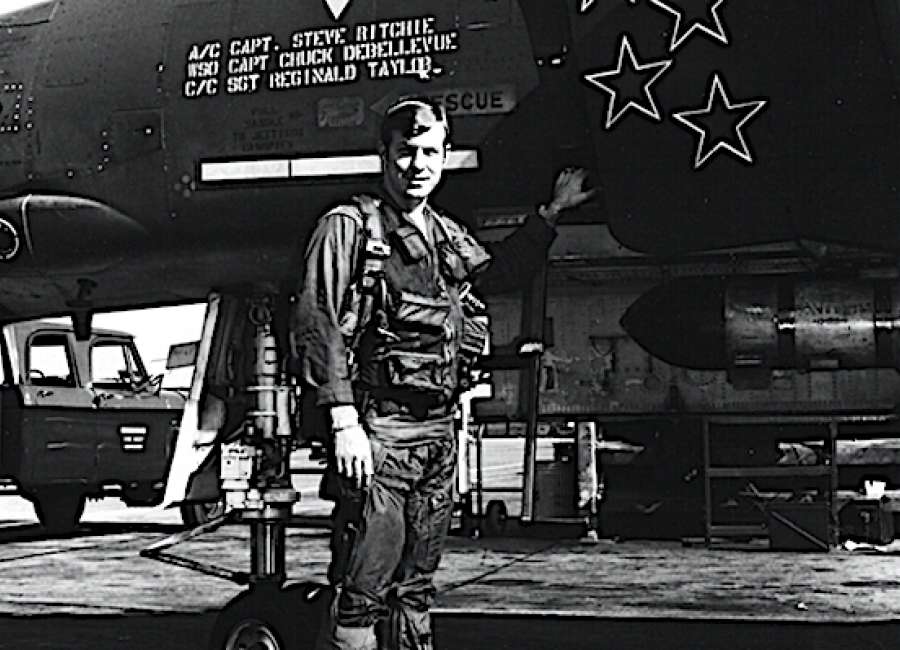 Retired Brigadier General Steve Ritchie, the only Air Force Pilot Ace since the Korean War, will share his Vietnam War experiences at the Newnan High School auditorium Monday evening at 6:30.

Part of Newnan High School's History Speaker Series, the event is free and open to the public.
During his second combat tour in Southeast Asia in 1972, then-Capt. Ritchie became the only American pilot in history to down 5 MiG-21 enemy fighter airplanes. He went on to become one of the most decorated pilots in Air Force history, awarded the Air Force Cross, four Silver Stars, 10 Distinguished Flying Crosses and 25 Air Medals.
In two combat tours, Ritchie logged more than 4,000 hours in the cockpit, including 800 hours in combat in the F-4 Phantom during 339 missions in Southeast Asia. Ritchie was awarded the Congressional Gold Medal in 2015.
Originally from Reidsville, N.C., Ritchie began his Air Force career as a cadet at the Air Force Academy in the class of 1964. He was a starting halfback for the Falcons, playing his final game in the 1963 Gator Bowl.
In 1965, Ritchie graduated first in his class in Air Force pilot training at Laredo AFB, Texas, and four years later became one of the youngest instructors ever at the Air Force "Top Gun" Fighter Weapon School, Nellis AFB, Nev.
He was one of the few Second Lieutenants selected to fly the F-104 Starfighter immediately following initial pilot training. More than 40 years later, he became re-certified in the Starfighter.
Ritchie's wife, Mariana, grew up in Communist Romania and will speak about life under an oppressive regime.
The speaker series, an outreach of the NHS History and Social Studies Department/ History Club, features two speakers each year. The department is a partner with the Department of Defense in its 50th Anniversary Commemoration of the Vietnam War.