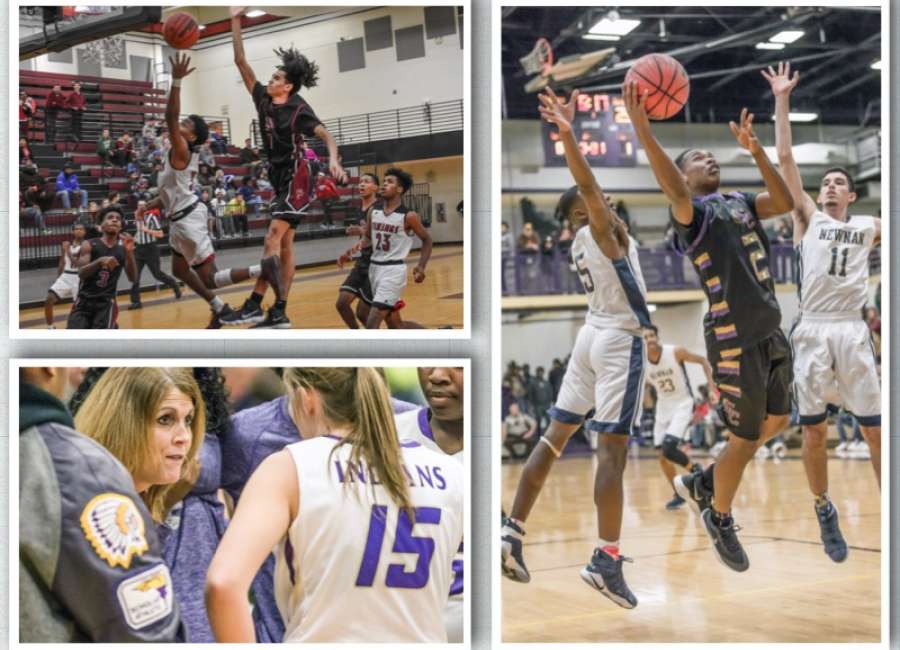 It might not go down as a major winter storm, but the threat of wintry weather Tuesday night forced the postponement of local high school basketball games.
Among the games called off were Wheeler at Newnan, Dominion Christian at Trinity, Hapeville Charter at Heritage, East Coweta at Pebblebrook, Northgate at Douglas County and Central Christian at Arlington Christian.
Newnan enters the week after splitting its games with Northgate in a non-region contest on Saturday.
The Newnan girls defeated Northgate 56-27, while the Cougars lost 81-76 in the boys contest.
With the win on Saturday, the Lady Cougars improved to 7-12 overall. The Newnan boys' record dropped to 6-13 overall.
Trinity's basketball teams split their games with rival Heritage Friday night.
The Lady Lions rolled to a 63-30 win over the Lady Hawks, while the Lions fell to the Hawks 63-47.
With the loss, the Trinity boys' record fell to 19-3. The Lady Lions improved their record to 7-6 overall, but 6-0 in league play.
Both East Coweta basketball teams were hoping to use their Region 2-AAAAAAA road trip to Pebblebrook to get back in the win column after getting swept by Wheeler Friday night.
With the loss, East Coweta boys fell to 10-9 overall and 1-4 in Region 2-AAAAAAA.
The Indians have lost two games in a row.
East Coweta's girls are still looking for their first Region 2-AAAAAAA win and enter the week with a 5-13 overall record and an 0-5 mark in league play.
After the victory over Newnan, the Northgate boys basketball team improved to 4-12. They are still looking for their first win in Region 5-AAAAAA.
After its loss to Newnan on Saturday, the Lady Vikings came back and beat Banneker on Monday.
The Central Christian basketball teams are both enjoying winning streaks. Central's boys team improved its record to 10-1 overall with its victory over Heirway Christian Friday night.
The Crusaders have won eight games in a row. The Central girls team improved its record to 11-0 to remain unbeaten.