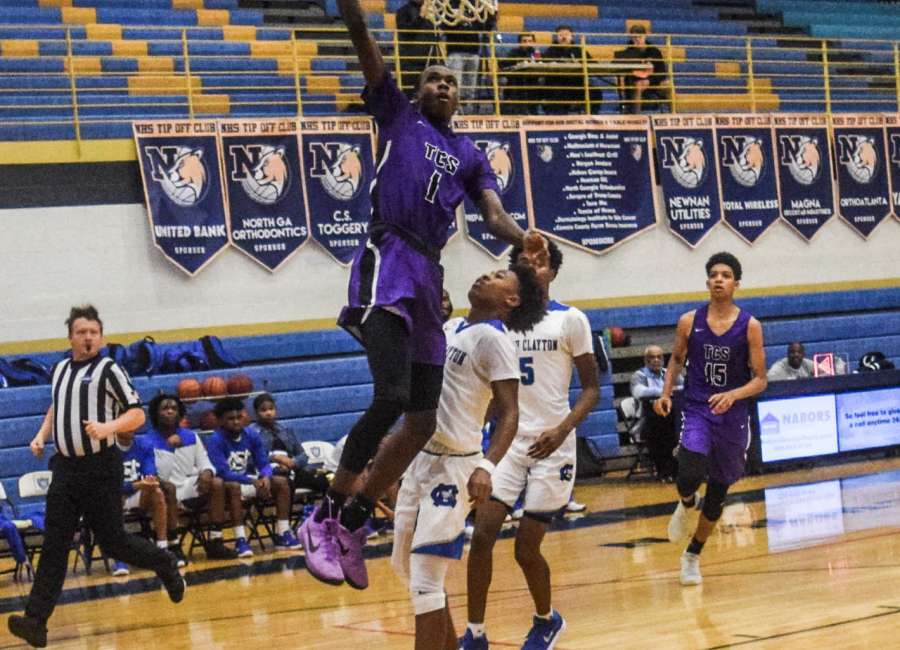 – By TAYLOR ROBINS, taylor@newnan.com
The Trinity Christian boys basketball team is inching closer to winning 20 games.
Trinity can achieve the milestone with just two more victories.
It starts tonight on the road against rival Heritage (11-5, 5-1). Tipoff is set for 7:30 p.m.
Will De La Cruz, Trinity Christian basketball coach, says he doesn't talk to the squad about winning. Instead, he coaches them on what they are supposed to do.
The Lions (18-2, 3-1) play in GISA Region 1-AAA and are experiencing quite a bit of success, having lost just two games recently to Holy Spirit Prep (7-5, 4-0) and Redan (8-7, 3-3).
Trinity plays in the GISA, but several of its victories have come against GHSA teams, including North Clayton and Lovejoy during a holiday tournament at Newnan.
Last season, Trinity ended its season with a record of 14-10, 5-5, advancing to the GISA Final Four. It was the Lions' best finish in school history.
The starters for this year are Jamir Williams, Pierce Davis, Erick Valvez, Daevon Platt and Brady Burndtt. The Lions also have Sixth Man, Sharmari Reed, a returning sophomore.
Reed is said to play an important role for the team when it comes to the team's chemistry, according to De La Cruz.
Davis, a senior point guard, is the only returning and starting player for this year's team.
Williams (senior), Valvez (senior), Platt (senior), and Burndtt (sophomore) are all first-year players.
Although their first year, De La Cruz says that he put these players as starters because they were ready and able.
Williams is the leading scorer for the team, averaging 21 points per game.
De La Cruz got lucky in the height department with all his starters being well over six feet tall. Center player Valvez stands at 6'8".
The Lions' goal for the current season is to simply play to their ability.
De La Cruz has been coaching for Trinity Christian for four seasons now. He has a total of 10 years of coaching under his belt, having coached at The Heritage School as an assistant coach.