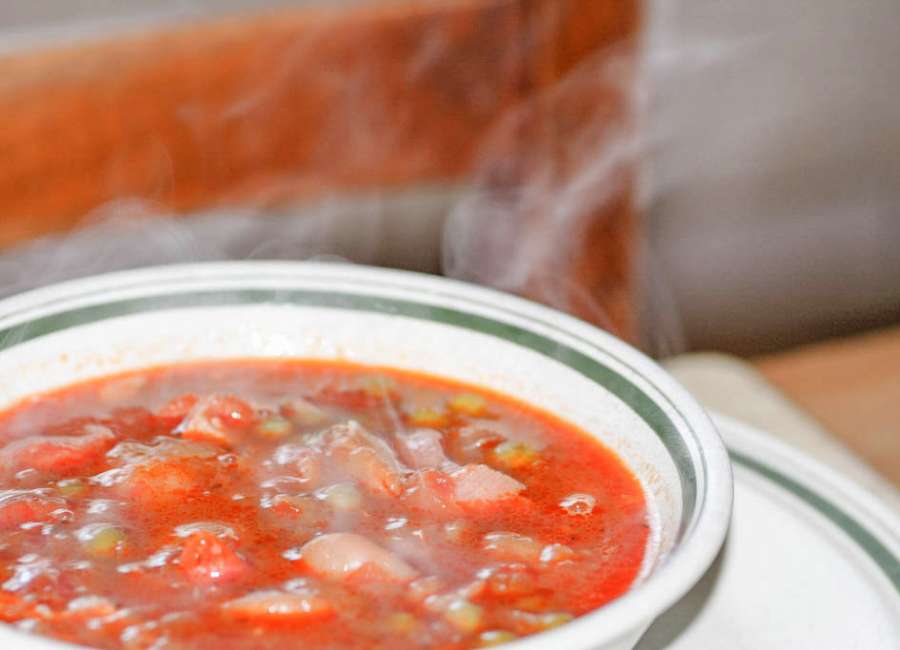 A bitterly cold and snowy winter day, like the one Coweta County experienced Wednesday, is the perfect time to serve steaming bowls of savory soup.

Soups can provide warmth from the cold and be hearty enough to eat as a standalone meal.
It can also be cheap to purchase, plus quick and easy to prepare on the stove or in the microwave.
"I love soup," said Beth Hartley. "It was supposed to be a meal for poor peasants originally, but on a weekend day, when you don't want to cook, it's great."
According to solesoups.com, chicken noodle soup tops the list of best selling soups in America. Tomato soup comes in second place, followed by clam chowder, potato soup and minestrone to round out the list.
"I like most (soups), but I think vegetable is best," said Judy Shaw.
"(I like) cheesy potato soup. It's the perfect comfort food," commented Janet Sellars.
Some folks prefer to make their own and let it simmer throughout the day.
"My favorite is Tortellini Soup," stated Cathy Newman. "I make it in the crock pot so it makes enough to freeze."
"Hamburger soup is my favorite," said Peggy Dickinson. "My mother-in-law used to make it for us. It's a real 'budget stretcher' and it always tastes better the second day."  
"(I like) sausage and lentil soup. (You just) can't beat it," added Jason Poteet.
Some soups can be eaten alone or when paired with the perfect side dish.
"Tomato Basil is perfect for winter days with a grilled cheese sandwich on the side," Karen Cook Lowe said.
"My favorite is potato (or 'tater) soup, with cornbread," added Michelle Foster. "I just plain love it."
According to statista.com, more than 244 million Americans used canned or packaged soup, broth or stock in 2017.
Whether those items were eaten by themselves, added as a side dish or used to enhance another meal, it seems Americans love their soup, no matter what the flavor.