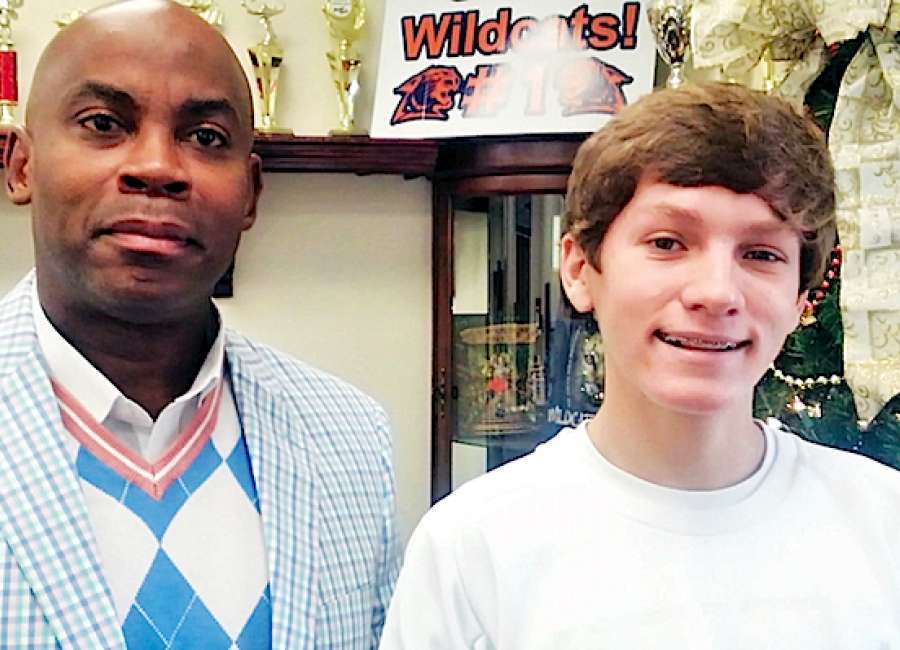 Smokey Road Middle School student Reese Robertson recently was named Coweta County's district winner in this year's Middle School Essay Contest for the Metropolitan North Georgia Water Planning District.

The Smokey Road seventh-grader was recognized at the state capitol as one of just 14 students whose essays were chosen from among 1,200 students across the state. His essay examined how issues such as water pollution and water shortage are "intertwined with each other, instead of one being more important than another."
The annual contest challenges students to think critically about protecting and conserving water resources in the metro Atlanta region. The contest invites sixth-, seventh- and eighth-graders in the City of Atlanta and Bartow, Cherokee, Clayton, Cobb, Coweta, DeKalb, Douglas, Fayette, Fulton, Forsyth, Gwinnett, Hall, Henry, Paulding and Rockdale counties to participate in the contest. Winners were honored with a reception at the Georgia State Capitol and received prizes of $100.
Robertson was met at the Atlanta reception by Georgia Representative Lynn Smith, and attended with his principal Keafer Triplett and his English teacher Tammye Hicks.