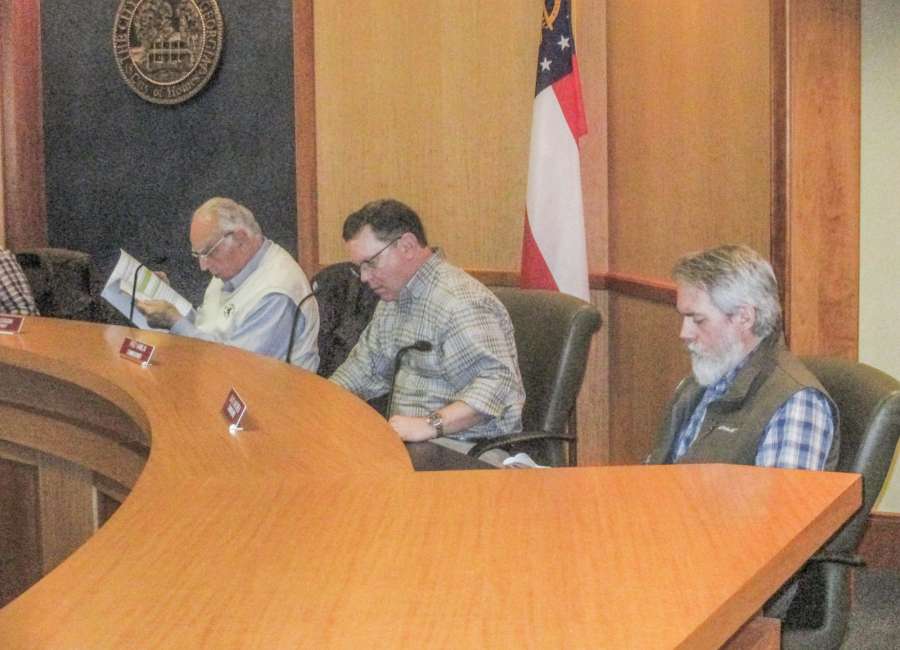 The Newnan Planning Commission has approved recommendations for the regulation of short-term rentals – such as Air B&B locations.
The commission met Tuesday night and heard a proposal from City Planner Dean Smith. Smith outlined rules that would limit the number of guests, require notice to neighboring property owners and set up a grievance process.
After discussion, the planning board approved Smith's proposal and added rules relating to parking. The proposal now goes to the Newnan City Council.
Tuesday's hearing was a continuation of a hearing from December, and no local citizens attended.
"We did look at this last month and asked staff to come back with some recommendation," Greg Gause, chairman, noted.
Smith showed a web page listing short-term rentals in Newnan. There were 13 different properties – some entire houses, others just rooms in a home.
"Some people would like to see this not happen in the city, but the simple fact of the matter is that it already is," Smith said.
Technically, the concept is illegal in Newnan. Boarding houses, which allow people to rent rooms for short periods, are allowed only in locations grandfathered in because they were in business before a major zoning overhaul in 2000.
"We have the option of just saying this is a prohibited use," Smith advised the commission. He told them some city residents have stayed in Air B&B spaces in other places and would like to see people have that experience in Newnan.
There also is talk that the Georgia legislature may make it illegal for cities to proscribe short-term rentals.
Smith said Newnan's planning staff looked at how Savannah handles short-term rentals. He showed a map of Newnan's historic districts, and he said no more than 20 percent of the homes in any district could have short-term rentals.
He also said property owners who have an auxiliary space – such as a guest house – must decide to have rentals either in the main house or the auxiliary structure, but not in both.
People who have short-term rentals will be required to notify all property owners within 250 feet. The notification must include a name, address and telephone number for the responsible person. That person must be committed to answering calls under the plan outlined by Smith.
A home with one or two bedrooms could house a maximum of four people. For houses with more bedrooms, the maximum would be two people per bedroom.
"That was standard and consistent with other jurisdictions," Smith said.
Proctor Smith, the commission's vice chair, asked about parking. Smith said applicants could be required to provide a schematic drawing showing where guests would park. On-street parking already is not allowed for short-term rentals.
"Is there any process for collecting sales tax?" asked commission member Bob Coggin.
Smith said the city has not addressed that issue because a Georgia House bill has language regarding sales tax.
"It looks like they will be paying all the sales tax to the state," Smith said.
The city is looking at business license requirements for short-term rental owners.
Smith said the city has received no complaints about short-term rentals so far. The planning department provided a list of known short-term addresses, and the police department checked them for complaints and found none.
Smith also recommended a grace period be part of the proposal, giving city officials time to communicate with any short-term rental owners and resolve issues as they are presented.
"Zero complaints so far. We may continue to have zero complaints," Van Drew said. "This is better than what we've got now, which is nothing,"
"This is a process in motion," Coggin said, suggesting the topic may well be one that has to be revisited in the future.