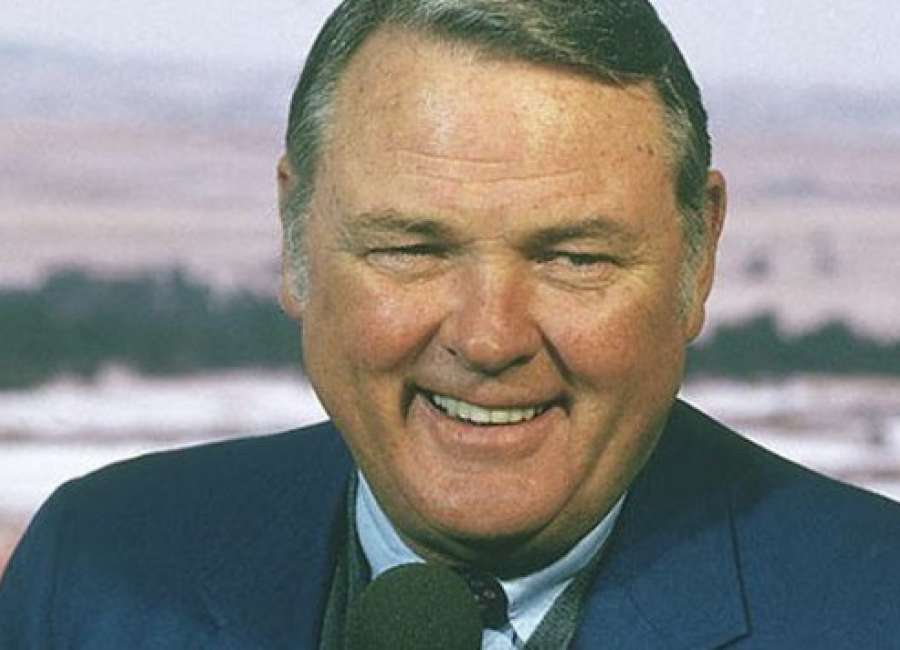 When you are a member of the 50-and-over generation, you begin to look at life in a whole different perspective.
It's easy for people of my generation to get very sentimental about their youth.
When we lose somebody who was a part of our childhood, it can cut deep. It makes us really value life.
One of those icons for me was sportscaster Keith Jackson.
His recent death hit hard.
For those college football fans under 30, it's hard to explain how there were very few games on television back in the 1970s and early 80s.
Until the New Year's Day bowl games, fans were lucky if one contest a week was televised back in the days before cable.
Now, of course, hundreds of football games are just a channel surf away during the regular season.
However, for a time, Keith Jackson was "Mr. College Football," serving as the lead announcer on ABC's Game of the Week.
Jackson had a folksy, entertaining style that made him sound like a long-time friend.
I never met Keith Jackson, but I did talk to him, sort of, and the conversation lasted all of about five seconds when he called the sports department of the Times-Georgian in Carrollton where I worked for seven years.
Jackson grew up in nearby Roopville and my boss, sports editor Randy Harrison, had set up a phone interview with the legendary announcer.
My claim to fame for that story was simply I happened to answer the phone in the sports department.
From the moment I said hello, I knew who was on the other end, and I quickly passed on the phone to my boss.
Yet, there were so many questions I wanted to ask the man.
First and foremost, how did you come up with the famous catch phrase, "Whoa, Nelly!"
Or how about, what was it like calling an Ohio State-Michigan game, or what was it like knowing you were going to be in Pasadena every New Year's Day for the Rose Bowl?
Maybe the biggest question I would have had for the legendary announcer was … what was the best football game you ever called?
Since he was a part of so many great contests, he might have had a hard time answering that question.
Keith Jackson could also be the answer to a trivia question since he was the first play-by-play man on the NFL's Monday Night Football when it made its debut in 1970.
However, Jackson wasn't just a great football announcer. He was a great announcer regardless of the sport.
Jackson called major league baseball, the NBA and even teamed up with college basketball expert Dick Vitale in the late 1980s and early 90s when ABC broadcast games.
Just to show he could work any event or venue, Jackson was a regular on ABC's Wide World of Sports where he showed his broadcasting skills by covering wrist wrestling and other obscure sports.
In one of the most dramatic aspects of his broadcasting career, Jackson was working the 1972 Summer Olympics in Munich, Germany when Palestinian terrorists murdered nine Israeli athletes.
Jackson and his sportscasting colleagues turned from telling us who was going for the gold in 1972 to hard news commentators.
He went on to cover 10 Olympics in all as a part of his memorable broadcasting career.
However, it is college football he will be most known for in my eyes.
Thanks for the memories, Mr. Jackson. You helped me and so many of my buddies fall in love with the game.
"Whoa, Nelly!" You were one of the best.
(Doug Gorman is the sports editor for the Newnan Times-Herald. He can be reached at dgorman@newnan.com)