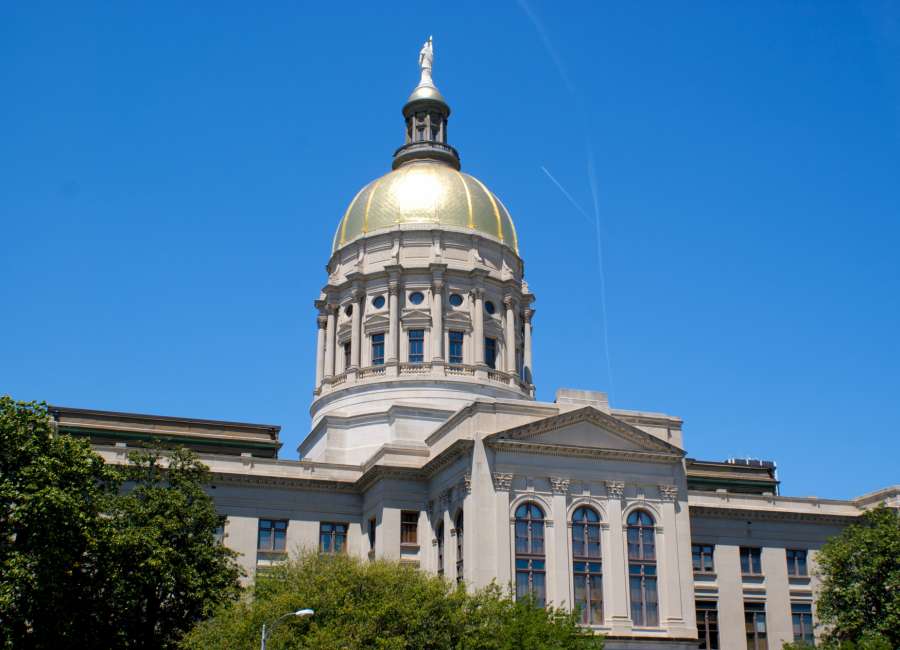 The 2018 session of the Georgia General Assembly has begun, but work on the state budget has run up against the federal tax law changes.
The first few weeks of the session are typically spent in work on the budget by the House and Senate Appropriations committees. Most of the other business of the legislature doesn't get started until a few weeks in.
This year, "it's kind of like a pause button has been pushed for a lot of things that we have to deal with, like the budget," said Rep. Lynn Smith, R-Newnan, who serves on the House Appropriations Committee.
No one knows yet how the tax changes on the federal level will affect the states – which get a large portion of their funding through the federal government. The changes might be large, small, or barely anything at all.
One year, the General Assembly had to actual adjourn and "wait on what was going on in Washington," Smith said. "We still didn't get the answer we wanted."
Gov. Nathan Deal puts out a revenue projection each year, and the legislature creates a balanced budget based on that revenue projection. "If the revenue number changes, the governor has to re-forecast the budget," Smith said.
Smith said that the people she's talked to in Ways and Means and in governor's office "need some idea of how it is going to happen and they're hopeful that will come sooner rather than later."
Most of Georgia's budget is pretty inflexible – things such as education, Medicaid, and state employee insurance and pensions are funded based on formulas.
Other than the budget issue, Smith said she expects to see the adoption bill rewrite come up soon – without language about gay and lesbian adoptions that derailed the bill last year.
Updates to adoption regulations are so needed, she said. Even the people who derailed the bill last year "realize it needs to happen."
Smith said she's gotten calls from constituents this year about elder care and elder abuse.
Smith chairs the House Natural Resources and Environment Committee and has created an ad hoc committee on coal fired power plants that is studying various issues, including the problem of coal ash storage and disposal.
One major bill that passed out of Smith's committee got stuck in Rules last year and will be back before her committee.
The bill, which requires a constitutional amendment that has to be approved by Georgia voters, would create the Georgia Outdoor Stewardship Trust Fund.
If approved, the bill and constitutional amendment would take 75 percent of sales tax revenue from the sale of outdoor recreation equipment and put it in a trust fund to fund the protection and preservation of conservation land. That would include parks and recreation, protection of cultural and archeological sites, wildlife habitat protection and water quality protection.
"Outdoor recreation equipment" is defined as hunting and fishing equipment, auxiliary hunting and fishing equipment, wildlife watching equipment and auxiliary equipment and "special equipment."