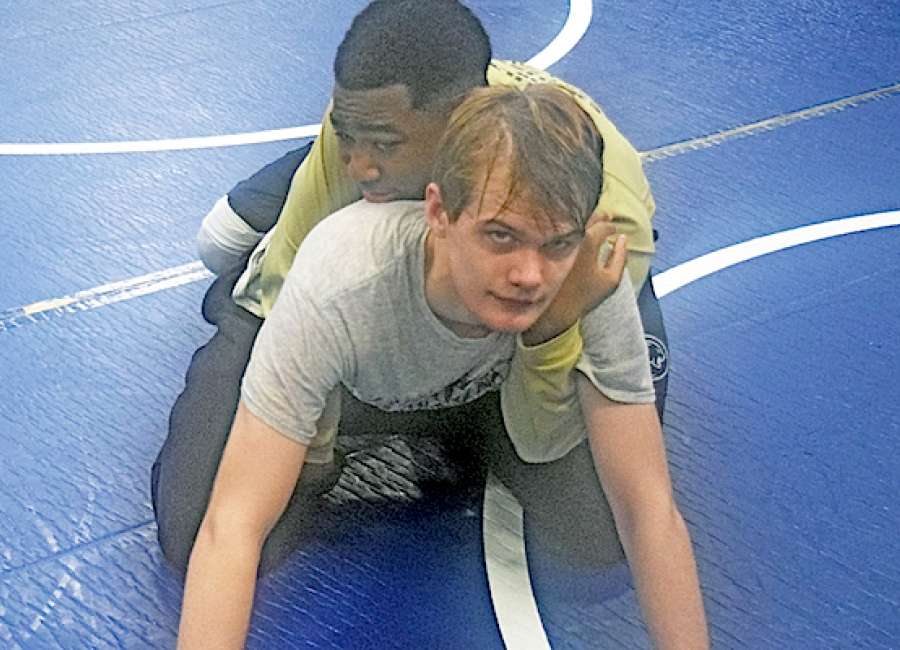 The Newnan High School wrestling team closed out the month of December on a roll.
Newnan captured the Coweta County Championships, giving coaches Sean Hage and John Garner their first ever county championship.
Things didn't end there for the Cougars.
During the Christmas break, Newnan beat LaGrange for the first time in more than five years, and also knocked off undefeated Harris County to capture the Callaway Invitational.
"Harris County has beaten some really good teams this year, so we were really happy to pull that one out," Hage said. "
The key to Newnan's success on the mats so far this year has been depth.
Because of injuries and illness, the Cougars have usually had to go with the second person on the depth chart and in each weight class.
"We have had to shuffle our lineup all season, and they have held their own," Hage said. "Our depth has gotten much better. When we have to put somebody to shuffle our lineup, we are not losing anything."
Hage says the veteran wrestlers have grown in their knowledge of the sport.
"The common knowledge in the room, the things we are doing every day, and we are not seeing the stupid mistakes," Hage said. "So our level of knowledge, and our intensity has gotten better."
With it, expectations have grown.
"This would have been a great practice two or three years ago," Hage said of Wednesday's workout. "There were some things about this practice I was not too pleased with, but that just shows what we expect now."
Hage said he has been pleased with the results from top to bottom for the Cougars.
Yates Goodall (106-pound) never wrestled before this year, but has turned into one of Cougars' top wrestlers.
Tristan Kendrizierski (113), Kyle James (126), Maurice Buckhanan (138), Brennan Johnson (145) and Josh Smith (160) were all county champs for the Cougars.
Kale Goss (126) has been battling illness this year, but when healthy, he is one of the Cougars' top performers.
Junior Carson Knight has been one of the Cougars' most versatile wrestlers. Knight tips the scale at 182 pounds, but has wrestled up at the 220-pound division.
"He is not afraid. He will go out there in a heartbeat," Hage said.
Trevor Strickland had a big win in the 170-pound division during the county meet and has enjoyed a stellar year for the Cougars.
Cody Harris (220) has also worked his way back into the lineup. 
Newnan now turns its attention to Friday's Region 2-AAAAAAA duals with the top two teams moving on to the state duals in Macon next week
Again the championship is expected to come down to the Newnan and East Coweta. Also expected to compete are Westlake, Wheeler, Campbell and Pebblebrook.
"We know East Coweta is going to be ready for us," Hage said.