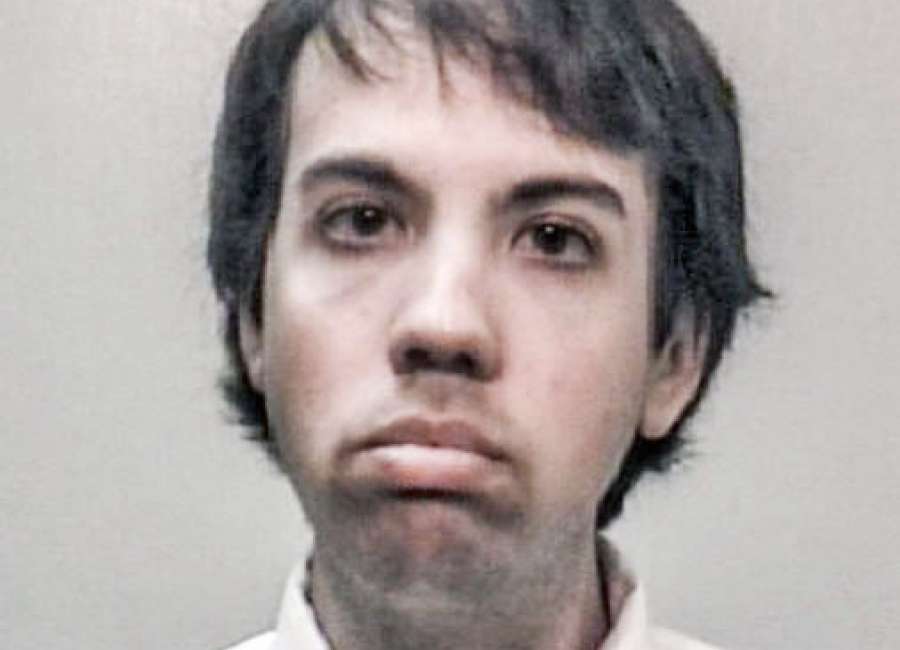 A 27-year-old man is heading to prison after pleading guilty to attempting to solicit sex from a 12-year-old female.

Ryan Reza Salehzadeh, a resident of Fayetteville, was sentenced to 20 years to serve 10 in prison by Superior Court Judge Emory Palmer. Salehzadeh was denied first-offender status and will be ordered to register as a sex offender upon his release from prison.
Tom Cook, defense attorney for Salehzadeh, said his client was a 27-year-old who essentially functioned as a 14-year-old because of issues with stunted emotional development, along with suffering from cerebral palsy and partial deafness.
The investigation began in early 2016 when Salehzadeh established contact with the victim using Omegle, a social networking website and phone application, followed by a long series of texts. The victim was a resident of Pembroke Pines, Fla.
Once the victim's parents noticed her suspicious behavior, they took her phone and searched it – finding not only sexually explicit text messages between her and Salehzadeh, but also photographs of the victim in her bra and panties, according to Lt. Jason Fetner with the Coweta County Sheriff's Office.
After being interviewed by local police, the victim told officers that she loved Salehzadeh and wanted to have his child. She also, however, admitted telling him she was 18 years old.
Investigators with the Pembroke Pines Police Department conducted an "account takeover" of her phone and immediately continued communication with Salehzadeh, posing as the victim.
After being informed that she was only 12 years old, Salehzadeh responded that he was "not one of those people who freak out about age," and that "age doesn't matter – it's just a silly number," according to investigators.
However, according to Salehzadeh's defense, this news failed to register as a red flag because of his mental development.
"Because the relationship began with the understanding the victim was 18 years old, his emotional attachment grew so great that when police dropped the age to 12, he was already entirely committed to her," Cook said. "Most people would have stopped right there, but at his emotional level, he never picked it up."
As their chats continued, Salehzadeh told the victim he was interested in meeting her for sex and that he could possibly travel to Florida to do so. He also sent a variety of sexually explicit photographs of himself, according to police.
Because of his willingness to travel for sex, investigators reached out to the Georgia ICAC (Internet Crimes Against Children) Task Force to help create a trap and drafted a "traveler" operation for the apprehension and arrest of Salehzadeh.
In text messages, Salehzadeh volunteered to travel to Coweta County to meet the victim, who would be "visiting family," and staying in a nearby hotel, according to Fetner.
Salehzadeh reportedly offered to bring condoms, candy and an emergency contraceptive – commonly known as the "morning after" pill.  He also expressed a desire to visit the victim's hotel room in Coweta to have sex before transporting her to his residence in Fayette County to engage in further sexual acts, Fetner said.
However, agents were in place at the SpringHill Suites of Newnan hotel, where Salehzadeh insisted on meeting the victim.
Investigators watched as Salehzadeh arrived and removed a large bag from the trunk of the car before. Upon entering the lobby, Salehzadeh was arrested without incident.
In his bag, investigators found a green bath towel, breath mints, gummy bears, a box of condoms and a package of Take Action Emergency Contraceptive.
His car was towed to the Coweta County Sheriff's Office, and his cell phone was collected as evidence, according to investigators.
During his interview, Salehzadeh said that he knew that sending explicit photographs and texts was wrong, along with his desire to have sex with her in Coweta before taking her to Fayetteville, according to Fetner.
Following his arrest in Coweta, Salehzadeh was taken to Broward County, Fla. to face charges of obscene communication/using a computer to seduce, solicit, lure a child and transmitting harmful information to minors.
In addition to the sentence handed down in Coweta County this week, he will be required to answer for the charges in Florida.
Prior to sentencing, the Salehzadeh defense team argued against prison time because of his existing medical and emotional conditions.
"The facts of the case were never in dispute," Cook said. "We tried to clearly outline what his life was like as a man functioning as a 14-year-old and went with a non-negotiated plea."
After the conclusion of the four-hour hearing, Judge Emory Palmer denied the possibility of a probation-only sentence, denied first-offender status and ordered Salehzadeh to serve 10 years in confinement.
According to Cranford Coweta County Assistant District Attorney Herb Cranford, the sentence was appropriate.
"While he never got the chance to complete the acts, he still sought out a minor child for sex, and we take that very seriously," Cranford said. "I understand the defense using his ailments to avoid prison, but we're confident he was well aware of what he was doing and was certainly capable of following through with those intentions."