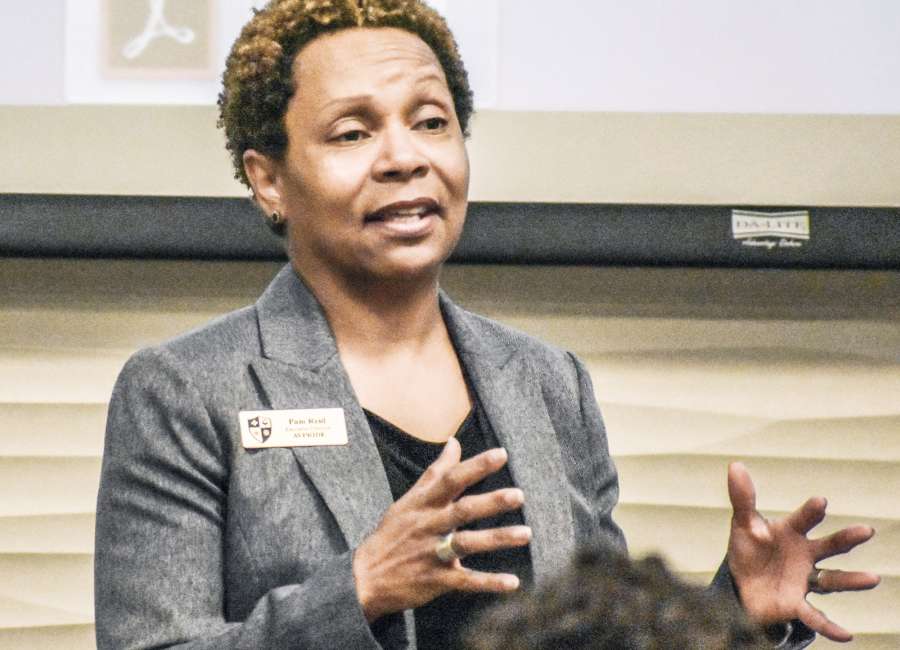 Coweta County is sixth among Georgia counties in opioid abuse and misuse, according to a 2017 study commissioned by the state's Department of Behavioral Health and Developmental Disabilities.

The question is, what are Cowetans prepared to do about it?
Local lawmakers met with representatives of Coweta's business, government, medical, law enforcement, addiction recovery and education community on Tuesday to discuss the need for an advisory council to address the alarming rise in drug abuse locally.
"We can fight it with legislation at the federal level, we can fight it with legislation from the state level, but we're truly not going to fix the problem unless we start at the local level and work from the ground up," State Sen. Matt Brass told the more than 70 people who attended a breakfast meeting for the Coweta County Opioid Substance Abuse Project at Newnan Utilities. "That's why we're here."
Coweta is one of a group of Georgia counties targeted for drug crisis intervention funded by a $13 million grant from the Substance Abuse and Mental Health Service Administration, according to Brass. The State Targeted Response to the Opioid Crisis Grant will support DBHDD and other community providers combatting opioid addiction through prevention, treatment, and recovery services, according to the DBHDD website.
An internal study of Georgia's 159 counties – which has not yet been released – ranked them using 12 data points from two sources – the Georgia Student Health Survey and the National Poisoning Data System. Coweta was sixth worst.
"That's not a good place to be," Brass said, adding that Coweta is one of five target counties selected by the state. "They want to put some money behind it and address that problem… My job is to get the right people to the table."
AVPride, a youth advocacy and education organization in Fayette County that uses strategic partnerships to achieve its goals, will lead the charge. AVPride's Michael Mumper led the crowd through some of the findings about the opioid epidemic.
Less than 5 percent of the world's population lives in the United States, but that percentage consumes 80 percent of all opioids, with drug overdoses killing about 64,000 people in 2016 – more than guns or car accidents, according to the National institute of Drug Abuse.
In Georgia, more than 1,300 people died in 2015 from drug overdoses, and 900 of those were the result of opioids, including heroin. Opioid-related deaths increased 117 percent from 2010 to 2016, according to the Georgia Department of Public Health.
"That percentage is rising," Mumper said.
In 2016, opioid-related overdoses caused more than 2,400 ER visits and more than 1,700 hospitalizations, according the GDPH.
Coweta County averaged 14 overdose deaths per year from 2012-16, according to the Georgia Department of Public Health, which was three times the number from 15 years before. Brass, who co-sponsored the meeting with State Rep. Josh Bonner, said that's unacceptable.
"This is my home, our home," Brass said. "I grew up here. I've seen families torn apart, friends who have lost wives, children – some of the stories you hear will tear your heart apart."
He urged those attending to become part of an advisory council supporting the Coweta Opioid Substance Abuse Prevention Project.
"My job is to get the right people to the table, and looking around, I think I have," he said.