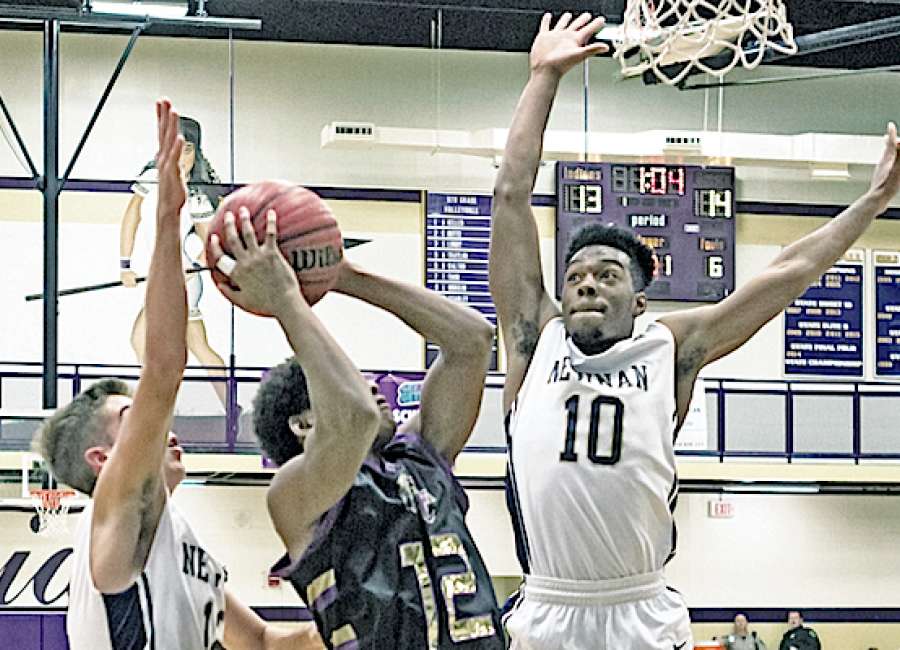 With the holidays now over, local high school basketball teams are about to move into the last two months of the season.
With it comes some key contests, including games that count toward the region standings.
Here is a look at this weekend's matchups for teams in Coweta County.
South Paulding at Northgate (today) : The Northgate basketball teams haven't played since Dec. 19, when both the boys' and girls' teams lost to Region 5-AAAAAA opponent Langston Hughes.
The Northgate boys come into the contest with a 3-8 record, still looking for their first region win. 
Two of the Vikings' victories have come in home-and-home victories against Best Academy. They also beat Ola.
Tonight, they take on a South Paulding team that has also struggled. South Paulding comes into the game with a 3-10 overall record and a 2-3 record against Region 5-AAAAAA teams.
The Northgate girls have also struggled this season and come into the contest with a 3-9 overall record.
Northgate's girls have picked up wins against Coretta Scott King, Temple and Ola.
The Lady Vikings face a South Paulding squad that is 9-2 and 5-0 in the region.
The girls' game tips off at 6 p.m. and the boys' game at 7:30 p.m.
Grace Academy at Central Christian (today): After a lengthy break for Christmas, the Central Christian basketball teams play at home tonight against Grace Academy.
The Lady Crusaders are in defense of their third straight GICAA state title and are off to a fast 7-0 start.
Central has won its first seven games with solid defense, holding opponents to just over 21 points per game while averaging 51 points per game.
Senior Ivy Sheppard is averaging 11 points per game to lead Central. Ana Carter is averaging just over 10 points per game for the Lady Crusaders.
They take on a Grace Christian squad still in search of its first win.
The Central boys are 6-1. The Crusaders' only loss was against Arlington Christian. They enter tonight's contest on a four-game winning streak. 
A.J. Whiteside leads Central with 12 points per game. Ryley Byers is averaging 10 points per game for the Crusaders.
Grace Christian comes into the boys' game with a 5-8 record.
Tipoff for the girls' game is 6 p.m., while the boys' tip off at 7:30 p.m.
Heritage at Loganville Christian (Today): The Hawks come into tonight's game on the road at Loganville Christian with an 11-4 overall record and a 1-0 mark in league play after rolling past Bethlehem Christian Tuesday.
During the Christmas break, the Hawks played in the Kruel Classic in Florida, getting victories over American Heritage and Lee High School from Huntsville in a three-overtime thriller.
They also knocked off Georgia High School Association programs  Whitefield Academy and Marietta. 
The Lady Hawks have only played five times this year, but take a 4-1 overall record into the month of January.
Heritage, the defending GISA girls state champs, beat Bethlehem Christian 49-27 Tuesday.
Trinity Christian at Loganville  (Saturday): The Trinity Christian boys basketball team is off to the fastest start in school history after posting a 18-3 record through the first 21 games.
It includes victories against North Clayton and Lovejoy in the Total Wireless Classic at Newnan High School.
The Lions are coming off a 77-56 loss to Holy Spirit in a Region 1-AAA game on Tuesday.
At one time this season, the Lions were 16-0. 
Trinity has won most of its games on the road, playing just three times in its own gym.
The Trinity girls are 5-6 overall and enter Saturday afternoon's game against Loganville fresh off a 60-54 victory over Holy Spirit.
Game time for the girls' game is 11:30 a.m., while the boys' game tips off 1 p.m.
Newnan vs North Cobb (Saturday):  After hosting a holiday tournament last week and dropping region games to Pebblebrook Tuesday night, the Newnan basketball teams hit the road for a non-region doubleheader against North Cobb.
Both the Newnan boys' and girls' teams are 6-9 overall.
The Cougars picked up wins against Auburn and Lovejoy in the holiday tournament.
Newnan's girls' team beat Hiram in the holiday tournament.
North Cobb's boys enter the game with 6-7 record.
The North Cobb girls comes into the game with an 11-2 record.
Tip off for the girls' game is set for 1 p.m. The boys' tip off at 2:30 p.m.
Callaway at East Coweta (Saturday): The East Coweta basketball teams return to action Saturday at home in a non-region doubleheader.
Game time for the girls is 3:30 p.m., while the boys' tip off at 5 p.m.
The Indians come into the contest with an 8-7 record. East Coweta snapped a three-game losing streak Tuesday with its victory over Milton.
East Coweta's girls' team enters Saturday's contest with a 5-11 record.
The Lady Indians are trying to snap a three-game losing streak.
Callaway enters the boys' contest with an 0-7 record. The Callaway girls are 1-6.
The girls' game tips off at 3:30 p.m. and the boys' game at 5 p.m.