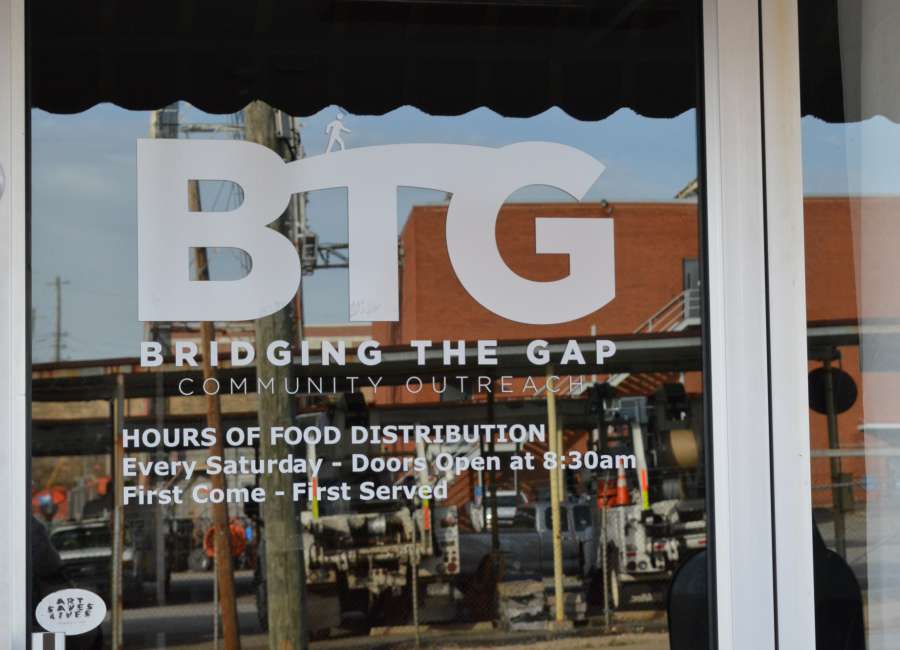 Though there is no homeless shelter of any kind in Coweta County, there are organizations that help provide services to homeless people in the county.
One Roof Ecumenical Outreach Alliance is able to provide some temporary limited stays in local motels, as funds allow. The organization supplies those it puts in motels with a set of pots and pans and dishes, and provides clothing and household items through its thrift store to those in need.
The organization also provides vouchers for the Coweta Community Food Pantry.
Bridging the Gap can provide clothing and food for those in need, including the homeless.
On Tuesdays and Thursdays, Bridging the Gap's offices are open for people to take showers or wash clothes. Hot meals are served on Tuesdays and Thursdays. Bridging the Gap provides everything people need for showers, from soap to towels, and laundry detergent.
Debbie Kam heads up the meals and everyone gets a great lunch, said Interim Executive Director John Melia. People are pointed to resources "and we just love up on them," he said. "That is our job."
The severe cold snap over the last few weeks has shown how important the services are, Melia said.
The recent clearing out of several homeless camps in Coweta County have brought the county's homeless problem into the public eye. Melia said he feels confident that some of the people who come to Bridging the Gap on Tuesdays and Thursdays were residents of those camps.
Melia said he'd like to talk to city and county leaders about what can be done about the  situation. Perhaps there could be a public/private partnership, he said.
The issue is bigger than just people living in the woods.
"We've got so many working poor in this town, and people are one paycheck away, many of them, from being on the streets," Melia said. "We see it every day – people walk in here every day."
In some cases, it's generational poverty. And some people have addiction issues.
"But that is not the whole story," Melia said. "There are a lot of folks – they don't have a substantial savings and a kid gets sick or they lose a job or the car breaks down and they can't get to work."
And unable to pay rent or a mortgage, they can end up homeless.
There's a lack of affordable housing in Coweta.
"People keep moving or they go into a camp because there is no long-term solution," Melia said. Many people are living in various hotels, some paid for by churches or other organizations.
Though Bridging the Gap isn't able to provide financial assistance, providing food and other items can allow people to use what funds they may have to pay rent or utilities.
"We can't pay your light bill but we certainly can help you with some food, which will allow you to pay your light bill," Melia said.
Melia worked as the director of a massive "rescue mission" in Houston, Texas for a year. The mission functioned as a homeless shelter and drug rehab, with some 200 residents.
In a homeless shelter, security is a major issue. There must be 24/7 security and 24/7 staff. Food costs can be high and you need employees and volunteers. And it needs to be more than just a shelter.
"You need a continuum of services that wrap around those people," Melia said.
"I think we want to be part of the discussion," of working to solve the problem of homelessness in Coweta. Melia has only been here a few months, but said he sees a lot of duplication of services.
The solution to the problem "is directly proportional to the amount of support that the governments and the nonprofits and the people in the community are willing to give," Melia said. "If does not take just money, but it takes time, it takes volunteers… It's not just something where the government can cut a check and fix the homelessness problem."
The government needs to play a part, Melia said. "The government is not the solution by itself but the government can lead in this type of situation."