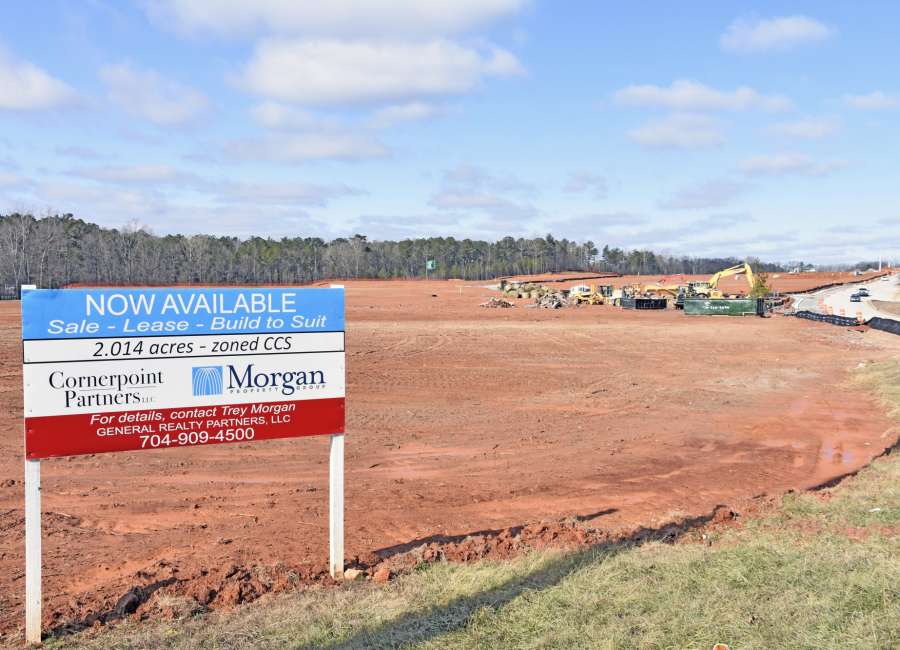 Worldwide supermarket giant Lidl has withdrawn plans to open a big-box store in Newnan and Thomas Crossroads.

The grocery store was slated to open The Village Square at Newnan Crossing development – a new, multi-use development at Newnan Crossing Boulevard and Lower Fayetteville Road.
According to conceptual site plans, the grocery store would have occupied just over 4.5 acres of the proposed development.
Following an aggressive expansion into the U.S. market, the company is now pumping its brakes, according to Assistant City Manager Hasco Craver. Proposed locations across the state, including a location in Fayetteville, have also been withdrawn.
However, Lidl's decision isn't likely to affect the ongoing construction of The Village Square, Craver said. The site remains in the middle of one of the fastest-growing areas in the community.
Last February, the Newnan City Council approved the rezoning of 40.66 acres of the tract, with a proposal for 300 apartments, 35 townhomes, 140 senior housing units, office space and retail space. There are 21 acres designated for a city park, and plans for a 2-acre "community plaza."
"The developer (Turnstone) has already contacted the city about new potential tenants, and  they're all great suggestions," Craver said. "They would have obviously preferred to have Lidl stay put, but their decision to pull out wasn't exclusive to Newnan."
Plans for a proposed store near Thomas Crossroads have also fallen by the wayside, according to Michael Fouts, Coweta County Administrator.
Last May, Coweta County and Lidl executed a development agreement for the Thomas Crossroads store. Under the agreement, Lidl was required to pay for an intersection improvement and traffic light at the intersection of Hwy. 34 and Glenda Trace.
After the Board of Commissioners approved zoning for the grocery store, the company began working with planning and zoning to file variances, which were tabled several times, according Fouts, who said there haven't been any recent communication from the Lidl developers.
The German discount grocer has recently announced its desire to seek locations closer to the size of a drugstore — or less than half the size of its original growth strategy, according to a recent story by the New York Post.  
Lidl now wants to move into existing buildings as small as 15,000 square feet, according to William Harwood, a Lidl spokesman.
Craver said the window of opportunity for Lidl's return is still open, and they could adopt a strategy employed by Aldi – one of their biggest competitors.
"They could opt to move into an existing box, which would be cheaper than building from the ground up," Craver said.