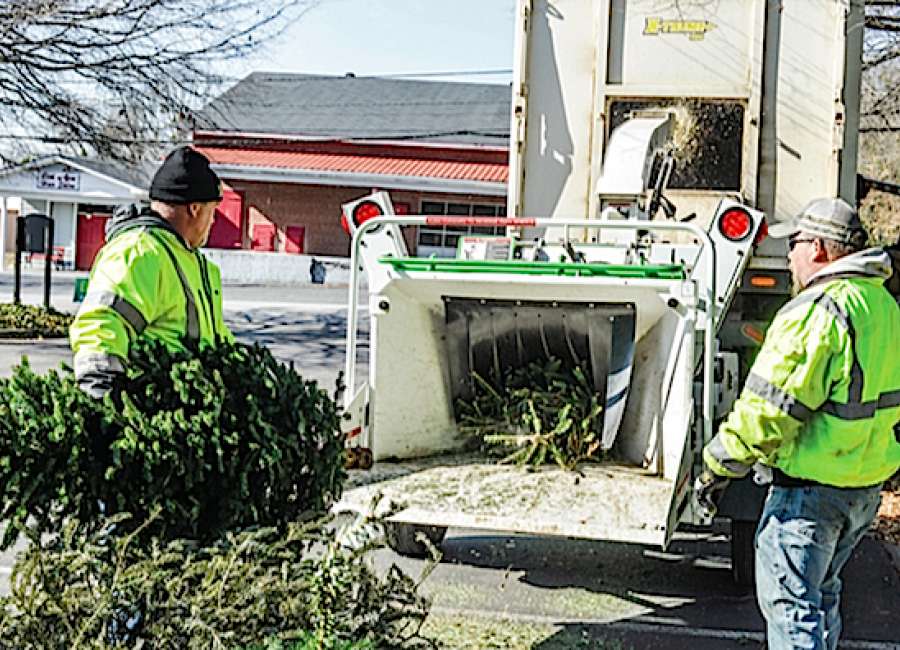 It is Page Beckwith's job to keep Newnan beautiful - and to encourage local citizens to do the same thing.
Beckwith is the director of Keep Newnan Beautiful, which works to improve the community's environment through education, beautification projects, waste reduction and litter prevention.
It can, quite literally, be a dirty job. One of Beckwith's new goals is to provide waste bags for people who walk their pets around downtown Newnan and don't bring bags of their own.
Whether it's issues with piles of dog waste, wayward cigarette butts or heaps of trash, Beckwith takes it all in stride.
"I love the human interaction. I enjoy my job all the way around," she said. "I love the education part of my job when I get to teach people ways to make a positive impact … and be good environmental stewards … and I get to grow things. It's kind of a cool job."
Beckwith has been growing the Keep Newnan Beautiful organization since she started in March of 2016.
The group is now an active participant in the nationwide "Bring One for the Chipper" event, which recycles old Christmas trees after the holidays by grinding them up and turning the trees into mulch.
This year, the mulch will be spread throughout the Pollinator Garden at 14 Carmichael Street.
The garden, which opened in Aug. 2017, is another project Beckwith spearheaded when she joined KNB.
The organization, along with local sponsors and volunteers, spent nearly a year transforming the empty lot, located behind the University of West Georgia's Newnan campus, into a lush and colorful landscape that promotes and sustains natural wildlife.
"We've had a lot of success with it," Beckwith mused. "We took something that was 'blah' and turned it into something vibrant. The Newnan Art Rez program donated some beautiful butterfly benches. People have enjoyed the garden. It's been a great addition to the town."
Beckwith will continue to add more green space to Newnan this Spring.
Keep Newnan Beautiful recently received permission from the City Council to develop a community orchard in a vacant lot at the corner of Spring and Wheat Streets.
The organization and local sponsors will plant at least three rows of muscadine vines. There will also be flowers such as hydrangeas and roses, as well as herbs like sage, lavender and rosemary.
"I hope the neighborhood and community will get behind the project," said Beckwith. "I hope they'll use it for fresh vegetables, get herbs out of the garden and off the muscadine vines."
A relaxing "sitting space" for residents will also be added within the orchard.
Beckwith believes more green space projects are needed across the city.
"I think any time we can create something out of 'dead space,' it is helpful to environment and community," she stated. "Research shows the more green space (within a city), the less crime and the less trash. People are happier. It's beneficial to our community across the board.
"I'm not sure how many we can create across our city, but I do feel there is room for growth in the area," Beckwith added. "The goal is to get people to create their own green space as they see fit."
The Keep Newnan Beautiful Director hopes to expand the community projects to the other side of the city and near the Summer Grove neighborhood.
Meanwhile, Beckwith said she will continue to educate the community on the importance of recycling and the hazards of dumping trash and waste in the environment.
For Beckwith, her job is to not only clean up the community, but to protect it for future generations.
"There's only one earth and we all live here. We can't set a reset button and redo it," she stated. "It's important to be good stewards of the Earth right now. If we don't take care of land now, there won't be land for them to care of later.
"We've learned so much about the negative impacts of trash and waste on our health and what it does to community," she continued. "If someone can do one thing to help the environment ... recycle cans, plant a garden, take a bus instead of driving … there are so many baby steps we can do as humans. If we all do just a little, then we can make a difference in our world. It will be clean and green someday."