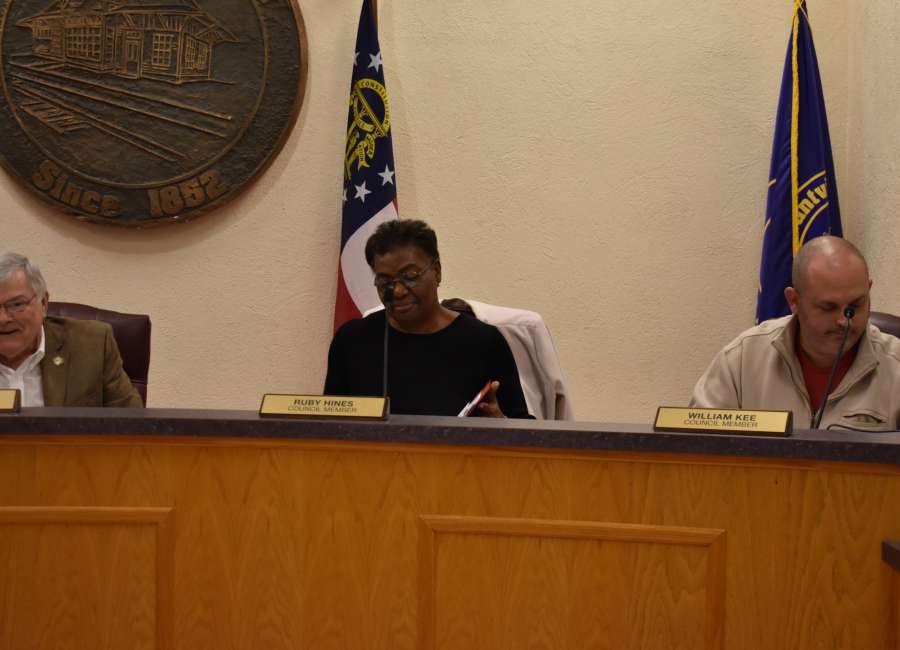 Councilwoman Ruby Hines will serve as the Grantville City Council mayor pro tem.
The council, including Mayor Doug Jewell, voted on the matter at the regular Monday night meeting.
City Manager Al Grieshaber said the city charter called for the election of a mayor pro tem at its first regular meeting after the newly elected councilmen have taken office. The term is for one year. Grieshaber said if a decision was not reached with a majority Monday night, four more ballots at other meetings would have to be cast, with whoever had the most votes winning.
He also explained that the mayor pro tem will act as the mayor if Jewell is not able to perform his duties.
Hines thanked her colleagues for thinking of her capable of being the mayor pro tem. She said she prays the mayor stays well.
"It has been a divine pleasure to serve this great light house city – this will be the fourth year," Hines said. "I've enjoyed it and had some challenges along the way, but we were able to grow in the midst of them."
Jewell also announced committee appointments for 2018:
Councilman Mark King will chair the police committee. Councilman Alan Wacaser and Hines will serve on the committee.
Wacaser will chair the utility committee. King and Councilman Willie Kee will serve on the committee.
Kee will chair the administrative committee. Hines and Wacaser will serve on the committee.
Hines will chair the street and public works committee. Kee and King will serve on the committee.
In other news, Grieshaber announced the strategic planning session for the council on Saturday, Feb. 17 at the Coweta County Fairgrounds.
Jewell said he is hoping move the city ahead quicker this year.
Wacaser, who is new to the council, thanked the people of Grantville for electing him. He said he takes what he's doing very seriously, although he may try to get council members to laugh from time to time.