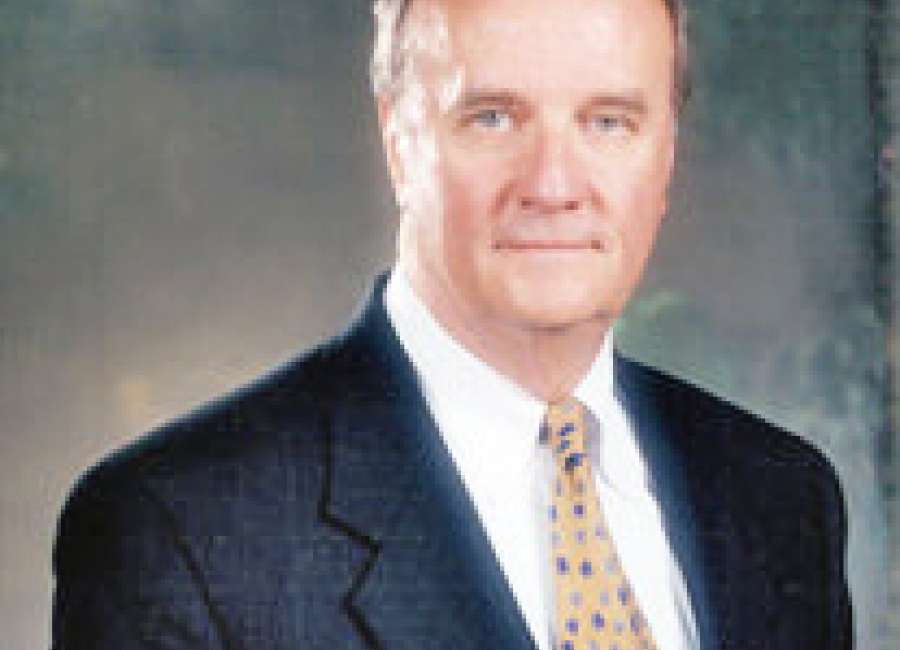 The funeral Mass for local civic and business leader Hershall Brendan Norred will be held today.

Norred, 84, died Friday. Norred and his wife, Rochelle, were known to downtown shoppers who stopped in to buy jewelry, sheet music or other goodies at Newnan Pawn Shop, just off the court square.
More broadly, Norred was part of a generation of business leaders who – while working and growing their own companies – also helped facilitate the economic and population growth in Coweta County in the last half century.
Norred served on the Newnan Water Sewerage and Light Commission for 36 years, 28 years as chairman. Dennis McEntire, the general manager of Newnan Utilities, remembered Norred's dedication and leadership to the city-owned utility.
"Hershall was committed to taking care of our customers. He recognized that to take care of customers, we had to make sure our employees were taken care of," McEntire said Tuesdsay. He said Norred was dedicated to both goals.
Norred also was a proponent of the expansion of Newnan Utilities' operations.
In 2008, Norred stepped down from the Newnan Water, Sewerage and Light Commission. Norred was appointed to the board by the Newnan City Council in 1972, succeeding Arthur Mann, who had died.
In 1972, Newnan Water and Light had "less than 16 employees," he recalled, and had its offices in the city municipal building on Jefferson Street.

"We didn't have a lot of conflict," Norred said in 2008, describing the board as a collaborative group. "Each and every one brought their own expertise."

Norred cited "building a great water supply" as the accomplishment in which he took most pride from his time with the utility board. The water plant on Waterworks Road was named for Norred in the early 1990s.
The commission was established by the state in 1904. When he resigned, Norred had served longer than all but two of the members – Harvey North and H. C. Arnall.

Norred grew up in LaGrange and attended the University of Georgia. He served in the U.S. Air Force from 1951-1954, attaining the rank of staff sergeant. He spent a year monitoring and recording all missions, sorties, ammo and bomb expenditures of the F-86 Sabre fighter bomber jets flown by the 8th Fighter Bomber Wing in Teague, Korea.
He came to Newnan to work in 1955. For more than 58 years, Norred operated Newnan Pawn Shop and Bonding Company with his wife. Rochelle Mansour Norred grew up in Newnan and was part of an entrepreneurial family active in Newnan for more than a century.
The Norreds married in 1959, and Rochelle Norred died in 2014. During their decades of work, Hershall Norred maintained an office at the pawnshop decorated with golf and hunting trophies and Georgia Bulldog memorabilia.
In addition to his service on the utility board, Norred was a founder and chairman of board of the Bank of Coweta, which continues today as Bank of North Georgia/Synovus.
He was president of both the Georgia Bulldog Club and Newnan High School Booster Club and served on the Newnan Country Club board.
The funeral Mass will be celebrated today at 11 a.m. at St. George Catholic Church. His family requests memorial contributions to St. George Catholic Church Building The Future Fund, 771 Roscoe Road, Newnan, GA  30263.
Survivors include four daughters, five grandchildren, a sister and a brother.