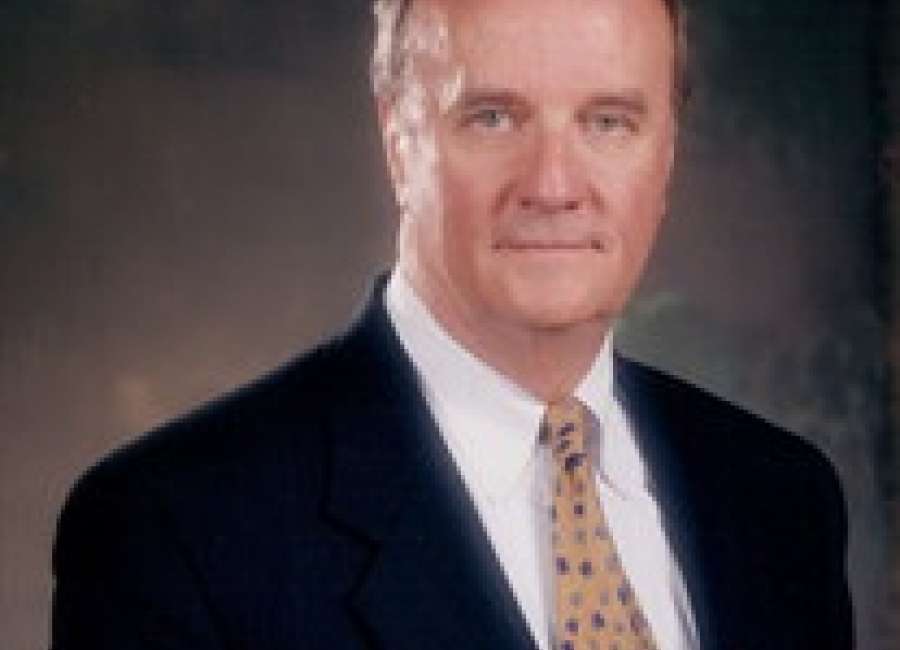 Hershall Brendan Norred, 84, passed away Friday, January 5, 2018, surrounded by his four devoted daughters and their families. 
Born to the late Mary Griggs Norred and Virgil Hershley Norred, Hershall was raised in LaGrange, Ga., graduated from LaGrange High School and attended the University of Georgia. He was preceded in death by his beloved wife, Rochelle Mansour Norred.
Hershall's business and community contributions were vast and included operating the Newnan Pawn Shop and Bonding Company for more than 58 years with his life and business partner, Rochelle. 
He could often be found in his office "behind the counter" which was filled with golf and hunting trophies, Georgia Bulldog memorabilia and Hershall's priceless wisdom.
Hershall was a founder and Chairman of Board of the Bank of Coweta. He served on the Newnan Water and Light Commission for 36 years; 28 of those years as the Chairman. 
He also served on the boards of the Newnan-Coweta Chamber of Commerce and the Newnan Country Club, plus was president of both the Georgia Bulldog Club and Newnan High School Booster Club. 
Hershall was an avid Atlanta Falcons fan. He enjoyed playing golf with his Legends group and meeting his Friday night gang for dinner at Redneck Gourmet.
Hershall attained the rank of Staff Sergeant and served in the United States Air Force from 1951 to 1954. He served during the Korean War for one year. Hershall was responsible for monitoring and recording all missions, sorties, ammo and bomb expenditures of the F-86 Sabre fighter bomber jets flown by the 8th Fighter Bomber Wing in Teague, Korea.
Hershall is survived by daughters Monica (David) Brown, Denise Norred (Nicki Granger), Deanna (Todd) Eiland and Melissa (Casey) Smith; grandchildren Margaret Ann (Jake) Reger, Joseph Eiland, Hershall, Mayme and Griggs Smith; siblings R.C. (June) Norred, Letha Mae Lawhorn, in-laws Ellis (Melinda) Mansour, June Mansour Thomas, Michelle Smith Mansour, many nieces and nephews, a large loving family and many wonderful friends, including dear family friend, Carolyn Watson.
Condolences may be expressed online at www.mckoon.com
Visitation will be held at McKoon Funeral Home on Tuesday, January 9, 2018, from 6 p.m. - 8 p.m. A rosary will take place at 5 p.m. A funeral Mass will be celebrated by his pastor, Fr. Henry Atem, at St. George Catholic Church on Wednesday, January 10, 2018 at 11 a.m. In lieu of flowers, the family requests memorial contributions to St. George Catholic Church Building The Future Fund, 771 Roscoe Road, Newnan, GA 30263.
McKoon Funeral Home & Crematory, 770-253-4580.