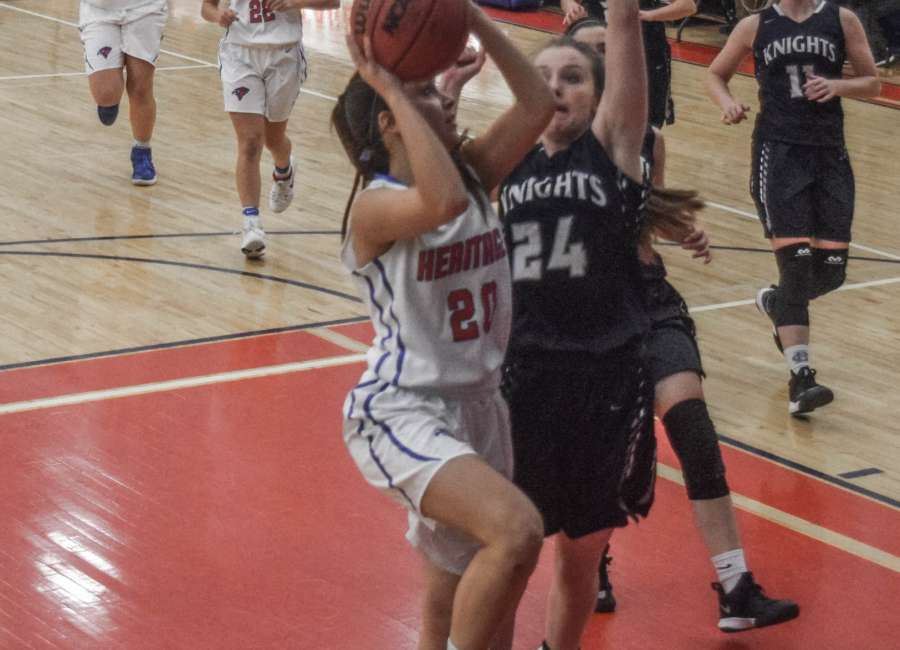 After getting swept by Holy Spirit at home Tuesday night, the Heritage School basketball teams return home tonight to face their biggest rival, Trinity, in a GISA Region 1-AAA doubleheader.

The girls game tips off at 6 p.m. and the boys at 7:30 p.m.
The Heritage boys lost to the defending GISA state champions 47-33, while the Heritage girls squad fell 55-24.
Tuesday's loss was one of the worst defeats for the Heritage girls, who are the defending GISA State champions, in recent memory.
"Holy Spirit played a good game and did what they had to do," said Heritage girls coach Derrick Clay. "Our young team had an off night and sometimes it's just they way the ball bounces. Tonight we just didn't catch a break. We just have to stay focused on our goal."
Carisa Vazquez enters tonight's rivalry against Trinity after doing her best to keep the Lady Hawks in the game against Holy Spirit.
Vazquez finished the game with 12 points. She also converted three of four free throws.
The Heritage boys kept the game close against Holy Spirit in the first half, only trailing the Cougars 30-24 at the half.
The Hawks used plenty of 3-point shooting in the first half to stay in the game, but an offensive drought hurt their chances of keeping the game close in the second stanza.
Heritage scored just four points in the third quarter and never could get back in the game.
Tonight is the start of a busy few days of basketball for the the Hawks.
After tonight's contest, they play Monday afternoon against Johnson of Augusta in the Dream Challenge before return to the Heritage Center Tuesday against Hapeville Charter School.
A year ago, the Heritage boys swept Trinity, while the two girls rivals split.