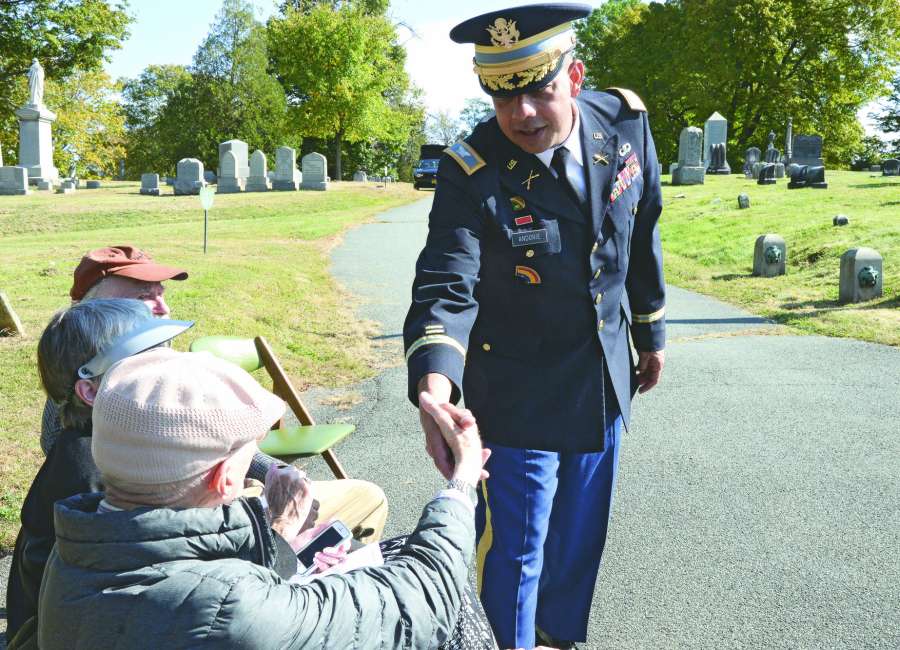 A New York Army National Guard general spoke about the presidency of Chester A. Arthur at recent ceremonies at his grave.

Arthur was the nation's 21s president. He became president when his predecessor, James Garfield, died after being shot by an assassin. Arthur served from 1881-1885.
Arthur's wife, Ellen Lewis Herndon Arthur, was the daughter of a Naval hero and a distant relative of the Herndon family from Haralson.
Major General Raymond Shields, commander of the New York Army National Guard, was the keynote speaker during the ceremony in Albany Rural Cemetery in Menands, N.Y. on Oct. 5.
The ceremonies were held in conjunction with the annual placing of a wreath on Arthur's grave on his birthday. The United States military honors each deceased president with a wreath from the sitting president at their gravesite on the anniversary of the past president's birth.
Other military brass and veterans were among those attending the ceremonies.