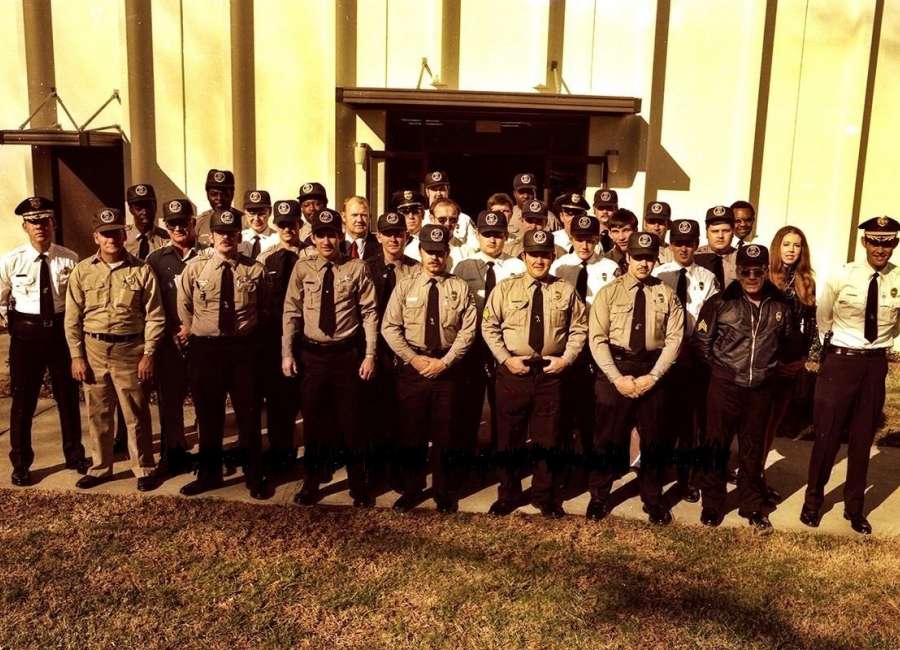 Members from the Newnan Police Department pose for an annual photograph in front of their new headquarters. Front row from left are Asst. Ronnie Williams, Animal Warden Ronald Orr, Off. Larry Cook, Off. Freddie Morris, Off. Wimpy Cook, Sgt. Casper Nichols, Off. Autry Freeman, Sgt. Clarence Dewberry, Chief Jerry Helton.
Second row from left are Traffic light repair Larry Mealor, Off. William McClellan, Off. Charles Stapler, Radio Operator Johnny Dean, Radio Operator Bill Milliams, Radio Operator Jeff Fambro, Secretary Junie Austin.
Third Row from left are Off. Bennie Sewell, Radio Operator Stan Parten, Sgt. Willie J. Morris, Det. Sgt. Jim Windom, Lt. David Smith, Drug Inv. Ben Davis, Off. Ronnie Gore, Off. Wayne Jones, Lt. Hubert Allen, Drug Inv. Rodney Riggs, Off. Hilton Brooks, Off. Walter Griffin.
Fourth Row from left are Sgt. Sonny Arnold, Radio Operator Buster Meadows, Sgt. Moses Martin, Off. Randy Rigsby, Det. Sgt. Willie Clements.
Want to share a local picture from the past? We'd love to see it! You can email a copy to clay@newnan.com or stop by our office on 16 Jefferson Street, Newnan, any time between 8 a.m. and 5 p.m.