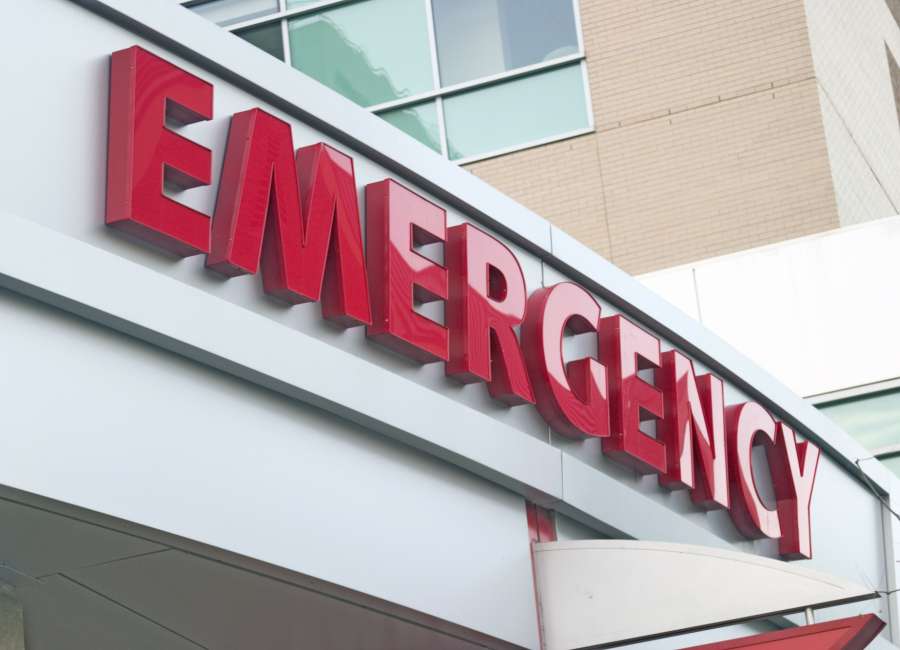 Make no mistake: The flu virus has arrived in Coweta County.

Perhaps no one knows that better than the doctors, nurses and staff working in the Piedmont Newnan Emergency Department.
Medical Director of Emergency Services Dr. Van Baker said the hospital is currently experiencing an increase in influenza cases.
"The increase has largely been in the past two weeks. The flu has doubled in incidence from Jan. 1 to the second week of January for the entire United States – and we may or may not be at the peak yet," he said.
The sudden surge in patients has caused Piedmont Newnan to remain near – or at – capacity most days, Baker added.
According to the hospital website, the average wait time in the Piedmont Newnan emergency room was just under two hours, as of Tuesday evening. (https://www.piedmont.org/emergency-room-wait-times/emergency-room-wait-times)
The exact number of flu cases in Coweta County was not known as of press time on Tuesday.
There have been five flu-related deaths across the state of Georgia; none of those were in Coweta.
Baker said most patients complaining of flu-like symptoms are presenting with high fevers, abrupt onset of deep cough and whole body muscle and joint aches.
The emergency department and the hospital system as a whole was prepared for an influx of patients, especially cases that may involve the flu virus, Baker added.
The hospitals have a plan in place to ensure the safety and well-being of patients, visitors and staff, such as restricting visits to the Neonatal Intensive Care Units and intermediate nurseries.
"We have flu stations set up around the hospital stocked with surgical masks, hand sanitizer and tissues. There is signage to encourage anyone with flu-like symptoms to wear a mask," Baker said. "We follow CDC guidelines and encourage all visitors to follow good hand hygiene by washing hands often with soap and water or using an alcohol-based hand sanitizer ... cover their nose and mouth with a tissue when they cough or sneeze and throw the tissue in the trash after each use."
The hospital has extra staff on standby to cover an increase in patient volume and adjust accordingly, Baker said.
Baker said people presenting with minor viral symptoms, more consistent with an upper respiratory infection, should seek medical advice from their primary care physician or an urgent care clinic.
"Piedmont Quickcare at Walgreens and local urgent cares are the ideal setting for treating flu, colds, sinus infections, sore throats, earaches and even sprains, strains or minor lacerations," he explained.
However, people at high risk for flu complications or who are experiencing severe symptoms for a prolonged period of time should head to the ER.
"Young children, pregnant women, people with chronic health conditions (asthma, diabetes or heart and lung disease), people 65 years and older and people who are immunocompromised should seek health care advice early on if experience flu symptoms," Baker said. "If someone is extremely short of breath or having trouble breathing with mild exertion, experiencing moderate to severe wheezing or is not able to stay hydrated from continued vomiting or diarrhea (6-8 hours without urinating) they should go to the emergency room immediately.
While the debate continues whether this year's flu vaccine is effective or not, Baker recommended people err on the side of caution and get the shot.  
"Anyone over six months of age should receive the vaccine," he said. "It takes two weeks for the flu vaccine to become effective, but the flu season can last until April."