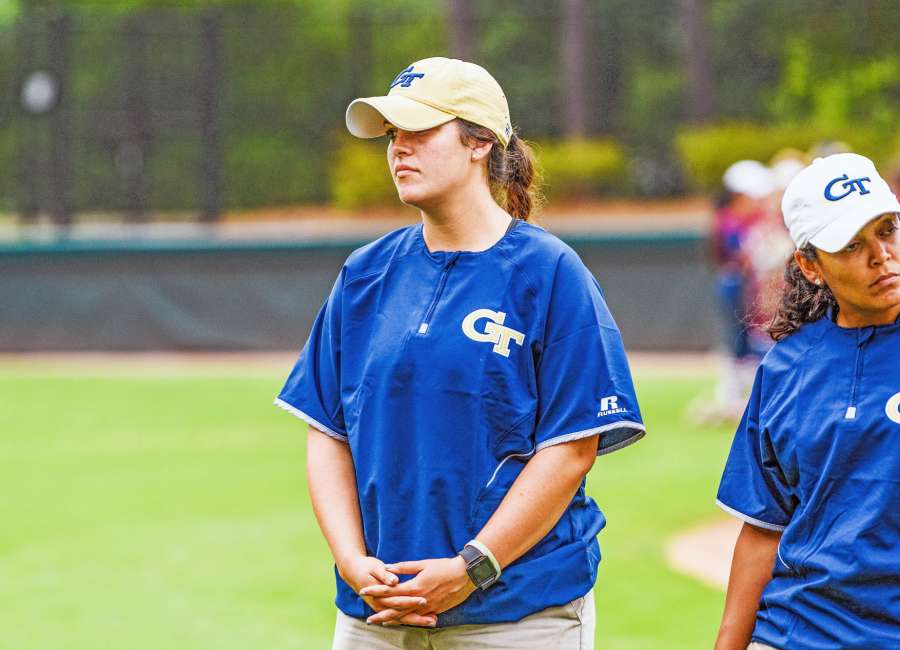 By TAYLOR ROBINS - taylor@newnan.com
Entering her first season as a pitching coach at Georgia Tech, Alison Owen has made a name for herself in the sport of softball.
Owen's resume runs long, as she began playing for East Coweta High School as an eighth grader, continuing until  graduating in 2009.
From there, she moved on through the college ranks.
"So I started at East Coweta, and I got to play for East Coweta head softball coach Franklin Deloach," said Owen. "And at that point in time he was probably one of the toughest coaches in high school ball. He expected a lot from us. Definitely having that type of coaching style stepped me up for being able to handle multiple types of styles of coaching collegiately."
"(Owen is a) strong kid and a great kid," said Deloach. "I knew right away she really enjoyed playing the game. If you've have had the chance to watch Alison play, she's all smiles. That's something I think of when I think of Alison. I think of all smiles."
The Lady Indians team placed runner-up in the state championship game in 2008. Owen's No. 4 jersey has since been retired at the school.
"I was really honored to have my jersey retired," said Owen. "I think it was something I wasn't expecting. I remember getting the call and being extremely emotional about it and Deloach explaining their decision and explaining why they thought that it was fitting. It's definitely something I don't take for granted and I'm very thankful for. I love that program."
After high school, Owen spilt her college playing career between University of Georgia and Mississippi State. Owens currently holds many of the pitching records at Mississippi State.
"I'm not shocked about all of her success," said Deloach.
After college, Owen played for the Akron Racers in the National Pro Fastpitch League from 2014-2016. Owen got her initial coaching experience with the Akron Racers and East Mississippi Community College before accepting her newest position in the late summer of 2017.
According to Owen, although having a late start was a challenge, she has been trying to mold the athletes she directly works with into what the athletes expect themselves to be, while elevating their expectations.
"I tried to pull multiple styles that I really enjoyed as a player into my coaching style and philosophy," said Owen. "It's been a challenge. You know when you're a player,  you see certain things on the field and you think you see the majority of the practices, and the games and what the coaches see. Then you get on the other side of the field, and it's the complete opposite. It really opens your eyes to a whole other perspective about the game. And it allows you to really dive into what you learned as a player. I think being a coach, you're consistently still learning and still growing."
Owen's undergraduate degree is in human science youth studies with a concentration in at-risk youth. Owen did not get her master's degree in sports administration until she figured out that coaching was what she wanted to pursue. Coaching is a passion of Owen's.  
"She's going to be head softball coach somewhere," said Deloach. "I can't say enough nice things about her."
Owen describes her coaching style as persistent, creative and positive.
"My hopes for this season is that we bring a competitive drive to every game that we play," said Owen about Georgia Tech's upcoming softball season.
Georgia Tech plays against Lamar University in the Sand Dollar Classic in Gulf Shores, Ala. on Feb. 9.
Owen takes pride in her Newnan roots, giving credit to how the East Coweta softball coaching staff produces quality athletes.
"Newnan is my hometown, and I'm very passionate about Newnan," said Owen. "East Coweta will always be my home."