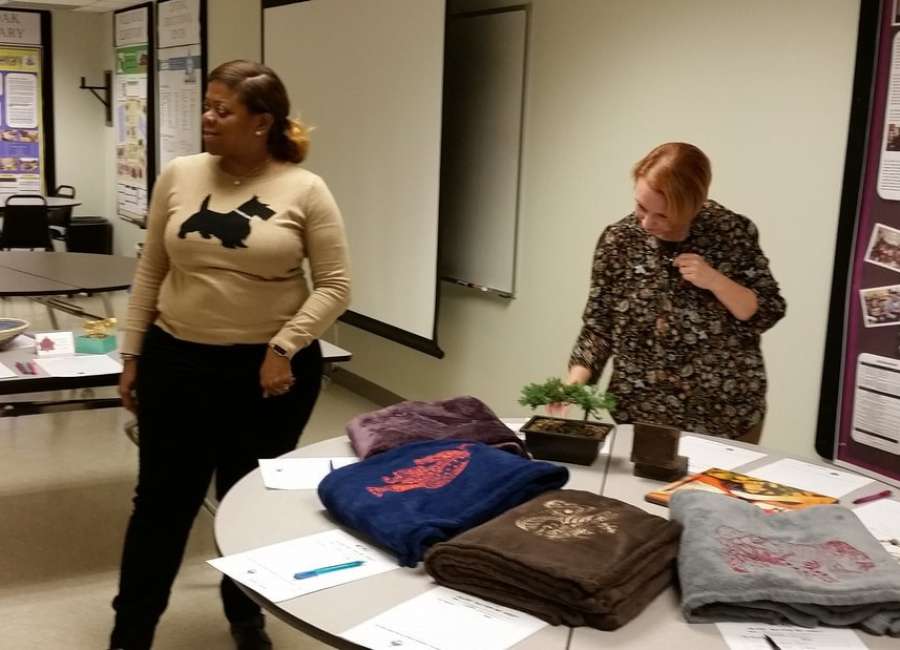 "Teachers pour their hearts and souls into the classroom," Dr. Melissa Smith told fellow educators at a recent Delta Kappa Gamma (DKG), Mu Chapter, meeting.
DKG is a professional organization which promotes professional and personal growth of women educators and excellence in education. Mu Chapter is composed of key women educators from Coweta and surrounding areas.
Smith encouraged the group to be more involved in the decision making process that affects students and teachers. "We have to advocate for public education. If we don't, it will be privatized," Smith said. 
Smith serves on Georgia's Education Reform Commission where she is "the youngest by a good 20 years and the only active practitioner."
She also is active with Georgia Association of Educators (GAE) and Coweta Association of Educators (CAE). She has found that political forces are "whittling away at the integrity and importance of public education.
"There's a saying: Ignorance is bliss. But that is not necessarily so," Smith said. She said proposals regarding education that are being discussed include pay for performance and changes to the Teacher Retirement System allowing new teachers to opt instead for a 401K.
DKG sponsors a Day at the Capitol each year in January where members can meet with legislators. GAE also arranges a Day at the Capitol each year, with the next one scheduled for Feb. 22.
 
In addition to concern about education at the local level, DKG is involved with education globally. Dr. Stephanie Golden, second vice-president of Mu Chapter, organized a silent auction at the meeting. Members donated items from around the world. Winning bids netted $400 to support Schools for Africa, a partnership between UNICEF, the Nelson Mandela Foundation and the Hamburg Society. 
Schools for Africa helps the most disadvantaged children in Africa to get a quality education. To date, Schools for Africa has helped more than 30 million children achieve the dream of an education. It supports the work of UNICEF to build and furnish schools, train teachers, facilitate school access to children who need it most – especially girls and marginalized children, provide access to clean water and supply students with school materials.
More information on the Schools for Africa program may be found at www.schoolsforafrica.com