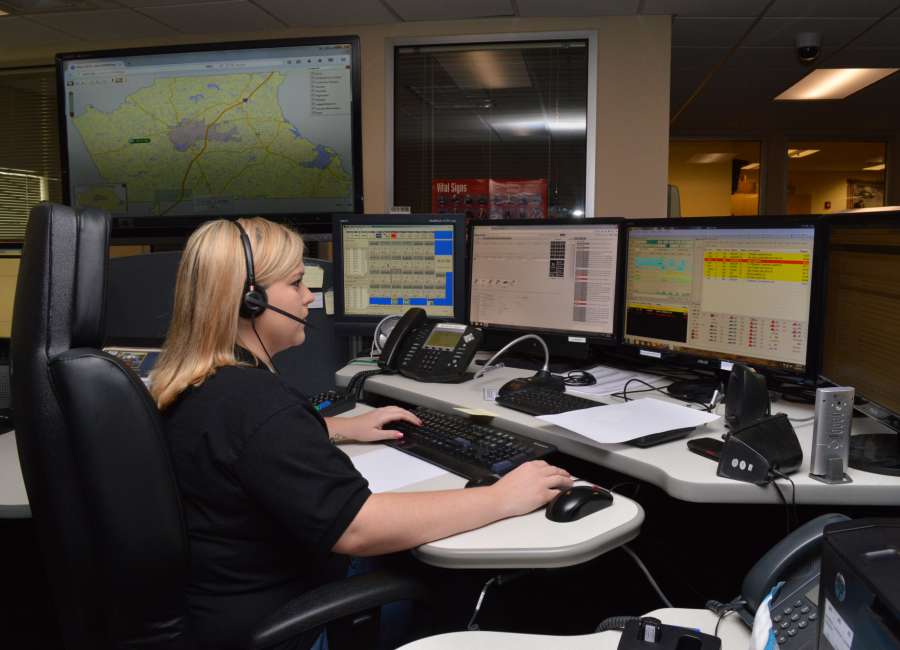 Coweta County 911 got a new telephone system in April 2016, and it's never worked quite right.
This week, the Coweta County Board of Commissioners gave county officials the authority to pursue legal action against Motorola, and/or AT&T.
The call quality problems include low volume, echoes and static.
Sometimes 911 communications officers try to switch the call to another operator to see if it helps. In some of the worst cases, callers have hung up and called back, or 911 workers call them back.
The switch to the new system was "a big adjustment," said Communications Officer Stephanie Shorter. "We had a lot of hiccups that we haven't gotten past."
A few hiccups can be expected with a new system, said Assistant 911 Director Arlene Whisenhunt. But to still be having them after this long is another story.
The same phone system, Emergency Call Works, is used by Carroll, Meriwether and Haralson counties, and they don't seem to have problems, said Whisenhunt.
Coweta and Carroll use the same radio system, and using the same phone system as well had some advantages, according to Coweta Emergency Management and 911 Director Jay Jones. In case of an emergency or disaster, Coweta 911 could operate out of Carroll County or vice versa.
"There are several phone system out there. We chose this one," he said.
The problem may or may not be an issue with AT&T's service to the 911 center.
"In all the cases it has just been finger-pointing between Motorola and AT&T what the problem is," Jones told the Coweta County Board of Commissioners this week.
The 911 center took 238,000 calls in 2017, and submitted more than 350 complaints. That's not a large percentage, "but all it takes is one call to be messed up, and it costs someone their life," Jones said.
The problems are likely under reported – on a busy day, operators might not have time to submit complaints.
The AT&T service to the 911 center goes through hardware called Lightspan.
"We are the only 911 center in the area on Lightspan," Whisenhunt said.
Motorola says the problem is with AT&T, Jones said. AT&T said things worked fine before the change.
Nearly two years of reporting and complaining haven't led to much success, but in the past few days, "they've tried to start addressing it," Jones told the commissioners.
"Motorola has gotten their engineers involved to the point where they have suggested and proposed a possible solution. They want AT&T to approve what they are trying to do, but AT&T has been very reluctant," Jones said.
Motorola has even offered to pay for upgrades. But AT&T "claims there are some tariffs involved with the state of Georgia that do not allow them to do some things with their system or their equipment," Jones said.
"When you're trying to hear someone or they can't hear you, it is very difficult and frustrating to try to help them get the help they need," said Communications Officer Trixie Edwards. "We try to do the best job we can to help our community."
The commissioners voted to give Coweta County Attorney Jerry Ann Conner and county staff to look at the issue and seek resolution by any means available.