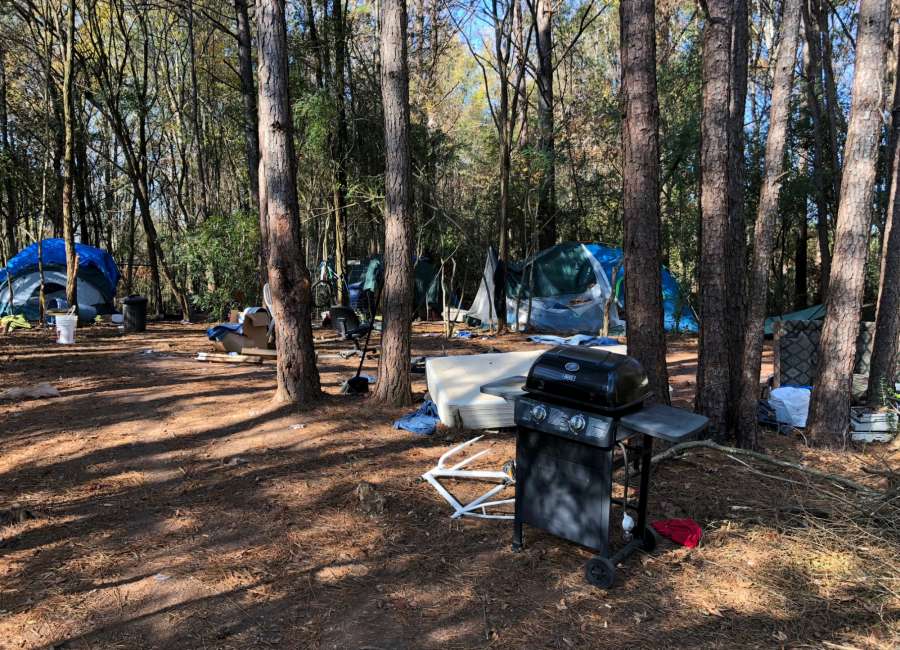 Coweta County officials have cleared the residents out of several homeless camps in the county, and cleaning up the remains of one of the camps is on the agenda for Tuesday's meeting of the Coweta County Board of Commissioners.
The commissioners are set to award a bid for the cleanup of trash on property located at the northwest corner of the Interstate 85 southbound on ramp at Exit 41. The 4.5-acre tract, which is zoned commercial, is owned by St. Luke's Episcopal Church in Atlanta. The church purchased the property in 2008. Typically when the county receives a complaint of trash or plant growth in violation of county ordinances and the property owner is not responsive to requests from Coweta Code Enforcement, the county will move forward with the cleanup. A lien is then placed on the property to recoup the costs. The county has received a bid from a company to do the work for $1,000.
The commission meeting begins at 6 p.m. and is held in the county commission chambers, upstairs at 37 Perry Street.
Homeless camps behind the McDonald's and the Greenway Amoco on U.S. Highway 29 South were already cleaned up by the property owners, according to Coweta Code Enforcement Officer Tim Shelnutt. Another homeless camp in the woods along Hwy. 34, near the Interstate Way entrance to Yamaha,  has also been cleared out.
The Georgia Department of Transportation recently cleared out a camp that was located in the wooded median area off Exit 41.
Shelnutt said that his office was contacted by the Coweta County Sheriff's Office for assistance with clearing out and cleaning up the homeless camps.
The residents were given several days to a few weeks' notice that the camps were being cleared out, according to Shelnutt, though the camp on GDOT property was cleared out on shorter notice.