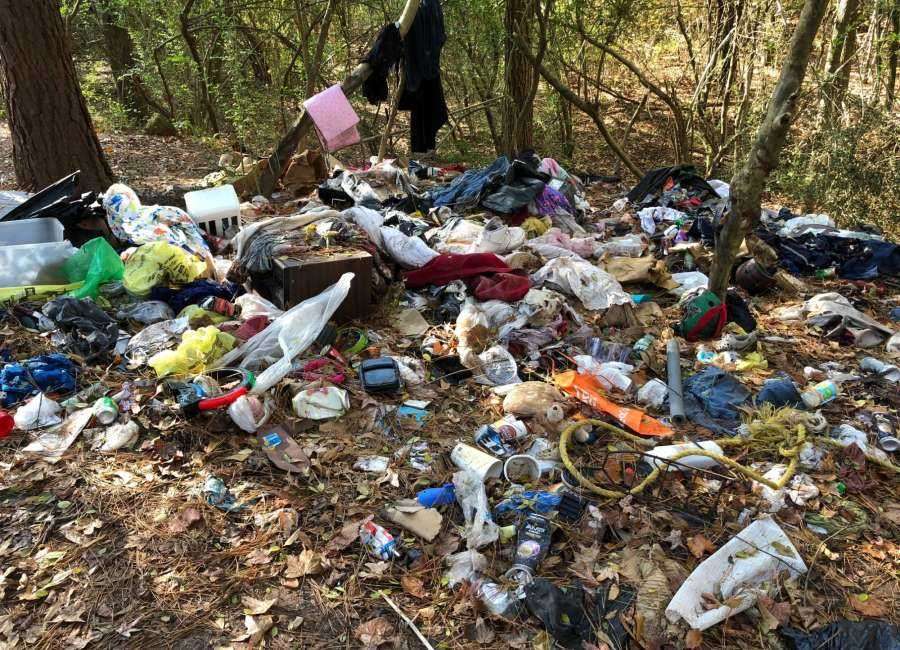 Cleanup of remains of a homeless camp was approved without discussion Tuesday night by the Coweta County Board of Commissioners. 

Residents of the camp, which straddled property lines off U.S. 29 South near Exit 41, were told they would need to leave the camp and left without incident in December, according to Coweta Code Enforcement Officer Tim Shelnutt. 
The camp was on property owned by McDonald's and St. Luke's Episcopal Church of Atlanta. When requested, McDonald's cleaned up its property, but the church was noncommittal, so the county moved forward with having the property cleaned up. A call to St. Luke's from The Newnan Times-Herald on Tuesday was not returned. 
At Tuesday's commission meeting, the commissioners voted to approve the low bidder, Reese Lawn Care Services, to do the work for $1,000. The county received two bids; the other was for $1,500. The county will place a lien on the property to recoup the cost of the cleanup if the church doesn't reimburse the county for the work. 
David Gregory of One Roof Ecumenical Alliance Outreach – which helps provide assistance to Cowetans in need, including local homeless people – attended Tuesday's commission meeting. 
Also at Tuesday's meeting, the commissioners voted to award a contract for construction of a mental health crisis stabilization unit on Hospital Road. 
The new facility, which will serve adults and children, will be operated by Pathways Community Service Board and will replace existing Pathways facilities in LaGrange and Greenville. It will provide walk-in evaluations for those in a mental health crisis, and inpatient crisis stabilization and substance abuse detox. 
Typically, patients stay for no longer than a week.
The new facility is a joint project of Pathways, Coweta County and the Coweta Hospital Authority. The authority, which manages money from the 1982 sale of Coweta General Hospital to Humana, is funding the construction. Pathways will then lease the building from the authority for 20 years, after which ownership will be transferred to Coweta County, which will continue to lease the facility to Pathways. 
Headley Construction was the low bidder at $5,979,000. After bids were submitted, the project went through a "value engineering" process to identify cost savings of $348,000, said architectural consultant Joe Gardner.
Gardner said he's also in negotiations with Headley on the timing of the project. 
"We want to get this finished by the end of the year – it's going to take 270 days," he said. 
The crisis stabilization facility will be located on county-owned property adjacent to the Coweta County Health Department.