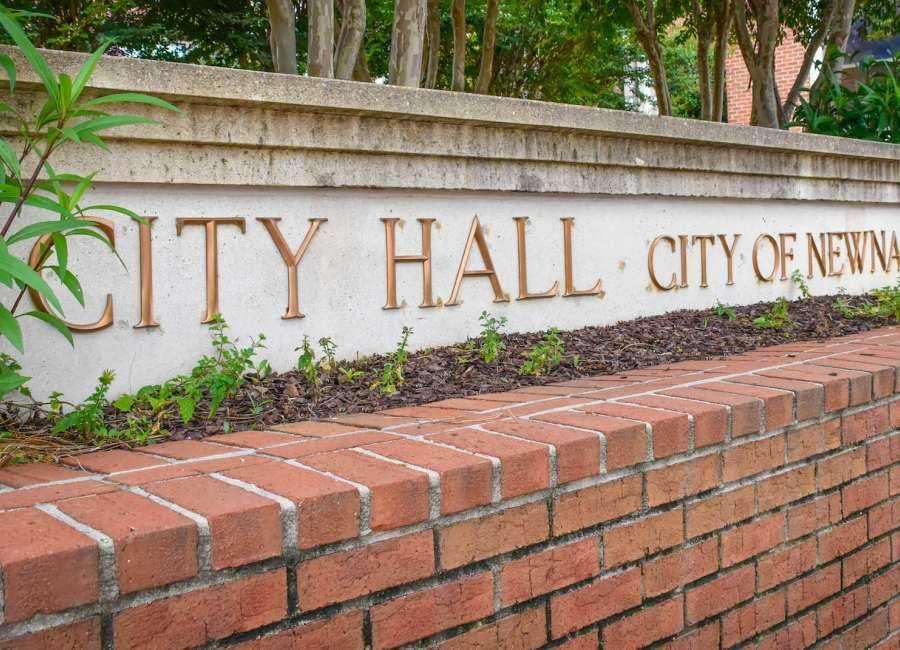 Downtown business owners experiencing sticker shock from the city's new trash program will be getting some relief.

On Tuesday, the Newnan City Council unanimously approved a retroactive measure that would slash trash rates in half for six months.
Following the program's rollout in January, many of the city's 212 customers were seeing bills much higher than they were accustomed to.
Several business owners spoke to the council about the drastic rate increase. Richard Mix, owner of Full Circle Toys, said the city's model of creating sanitation rates based on square footage hurts a business like his.
"We have a very large building, but with just one employee and one trash can," he said. "No matter how you slice it, someone is coming out on the losing end and that's me."
Mix, a former Republican candidate for U.S. Congress, expressed his doubts in turning the responsibility of trash collection over to the city and away from private industry.
Mayor Keith Brady responded to his concern, saying the purpose of a city-run trash service is built on the foundation of community pride to address the issues of alleyways and the lack of attention to cleaning them up by private trash companies.
"When it comes to keeping our alleyways clean, private industry has been an absolute failure," Brady said. "They have no vested interest in anything but dumping a can and getting back on the truck. If you look at the alleyways of Savannah, they're spotless year after year, and I guarantee you that's not private industry."
Christy Baucom, owner of Christy's Cafe, said her trash bill has seen an increase of 300 percent since the city took charge.
"Last year, I had four cans that were dumped twice a week and it was $88 each month," she said. "Now, it's $503. That's outrageous. I don't need six-day-a-week pickup either. I just think if we have this program in place, the prices should be competitive for what we're paying."
According to Maridee Wise, owner of Golden's On The Square, her rates have skyrocketed – she's seen an 800 percent increase. Her building currently houses five apartments, along with Golden's and the Oink Joint.
Under the current fee schedule, residential pickup is just under $30 a month, while restaurants can pay up to $503 for trash service.
"I'm all for keeping it beautiful, but I cannot think of any place in this country where someone is paying these rates for trash," she said.
The council agreed the new program has issues that should be examined more closely. Councilman Rhodes Shell suggested a period of six months would be an acceptable period of time to delve further into the complexities of the issue and supported the idea of subsidizing the program to help business owners a little until then.
The council unanimously agreed to provide a 50 percent reduction in the current rates and provide a retroactive credit for the next six months. During this period, subsidy funds will come from unallocated fund balance.
Assistant City Manager Hasco Craver said the pricing schedule of the sanitation program is designed to cover expenses and provide the level of service requested by the council.
Following the decision to help temporarily subsidize the program, Craver said the move was another example of the city's willingness to help work with business owners for the common good.
"They have shown a propensity to work with us and this is confirmation of that," he said. "I truly hope they understand the council's vote reinforces their appreciation and dedication to our downtown."