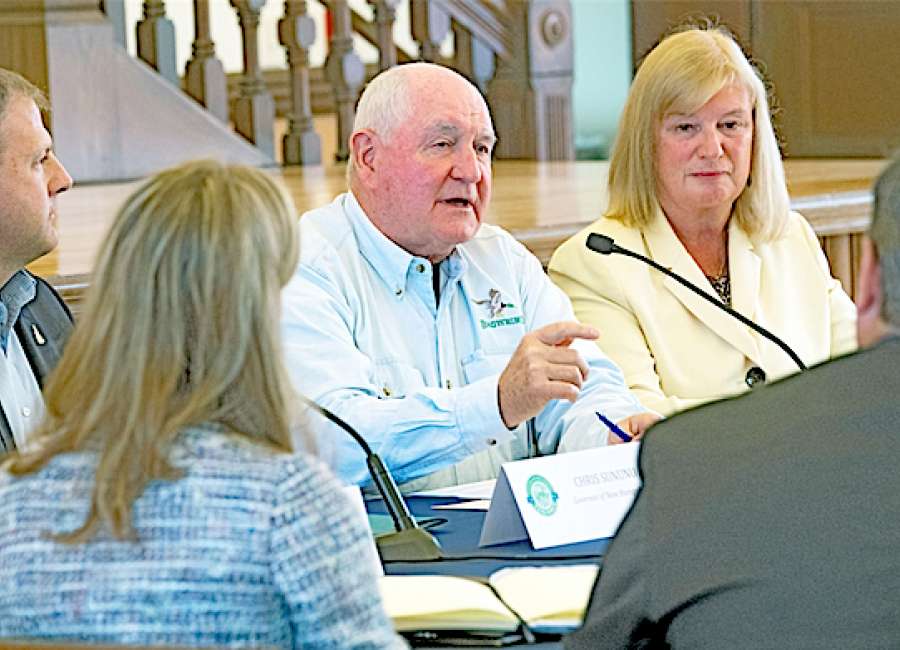 Georgia leaders are hoping to make broadband internet access available throughout the state.

Much of Coweta County already has reliable high-speed internet service, but in more rural areas, it can be hard to find. Political leaders across the country are talking about expanding internet service as a way to increase jobs, productivity and profits – and to enliven moribund rural communities.
The Georgia House Rural Development Council, ordered by Speaker David Ralston, R-Blue Ridge, recently issued its list of suggested improvements for rural Georgia. When state lawmakers convene in Atlanta on Monday, the extension of broadband access to neglected corners of the state will top that to-do list.
Ralston, Lt. Gov. Casey Cagle and other Georgia leaders – Democrats as well as Republican – have focused a lot of attention on internet access in rural Georgia. They consider it a fundamental necessity when it comes to providing health care and giving public school classrooms access to well-trained teachers.
Broadband expansion also has direct economic implications – enabling an entrepreneur living on a rural road to launch a business that immediately connects with customers or suppliers in Newnan, Atlanta or somewhere on the other side of the world.
The Rural Development Council is looking at helping rural areas in 124 of Georgia's 159 counties, according to the Associated Press. All of those counties have experienced less than five percent growth over the last five years.
Only 11 rural counties in Georgia have a larger population now than they had in 1860, when cotton and slavery dominated the economy, the AP reported. Thirty-six Georgia counties now have death rates higher than their birth rates. All are in rural Georgia, according to statistics compiled by the rural development council.
While Georgia's population has doubled over two generations, two-thirds of the growth has been concentrated in seven counties that make up metro Atlanta or Savannah, the AP reported.
U.S. Rep. Drew Ferguson, R-West Point, told the Three Rivers Regional Council this past summer that expanding broadband is "the REA of our time." He compared expanding internet connectivity to the New Deal's Rural Electrification Act which brought electrical service – with accompanying lifestyle and workplace changes – to most of America.
Cagle talked about expanding broadband when he was in Coweta County late last year. House Minority Leader Bob Trammell, a Democrat whose district includes some Coweta precincts, and State Rep. Randy Nix, a Republican representing Troup County, have identified broadband expansion as a place where they see opportunity for bipartisan cooperation.
Speaking in Sharpsburg in August, Ferguson said businesses are going to locate in places of their own choice and suggested expanding internet availability will enable struggling rural Georgia to better compete.
"Our communities need it. Our state needs it, and our nation needs it," Ferguson said.
"Having access to high speed fiber is critical for economic growth all across our state," Cagle stated during an interview in Newnan. "We're not longer bound by bricks and mortar. We can do business anywhere if we have access to that fiber."
Cagle, who is running for governor, suggested the Georgia Technology Authority, which already exists, be given expansion of broadband statewide as a goal. 
While there is an overall need to build capacity, Cagle said "accessibility but also reliability" must be goals. "We've got to make sure that both work hand in hand."
Cagle is proposing a grant program that Georgia communities could access for broadband projects, tax exemptions for some equipment to facilitate the buildout and a change in rules to allow public-private partnerships for broadband projects.
"How important is it?" Cagle asked. "It is essential."
Cagle spoke of how the iPhone in just 10 years has "transformed the way we do business and the way we interact with people."
By expanding broadband, "you're no longer bound by geographic boundaries," he said.
As an example, Cagle cited an Athens gas grill accessory business that was making about $250,000 annually as a brick-and-mortar store. After getting into ecommerce, "they're doing well over $3 million a year," Cagle said.
Nix and Trammell spoke at the most recent State of The Community luncheon presented by the LaGrange-Troup County Chamber of Commerce.
The lack of access to broadband connectivity was identified as an issue both legislators see as critical to continued economic growth across the state. "I think we will see the HRDC address this issue during the 2018 session," said Nix. "Exploring new technology and incentives to suppliers are just two ideas that could help."
 
"One of the toughest calls I receive from constituents is when a parent lets me know their students can't do their homework due to the lack of connectivity," Trammell said. 
Seeing no quick solutions, Trammell said he recognizes access to broadband continues to divide communities across the state and acknowledges the General Assembly has an important role in developing solutions through expanded infrastructure.
Other states across the country are looking at the issue, as well. There is awareness that internet connections may help businesses in Georgia create ties with those in South Dakota or Colorado or New Jersey – or  Singapore or Belgium – to improve their economic standing.
U.S. Agriculture Secretary Sonny Perdue, a former Georgia governor, took part in a Rural Prosperity Task Force Listening Sessions last year in Wisconsin and New Hampshire. The ways broadband expansion can improve life for residents of rural areas was a theme.