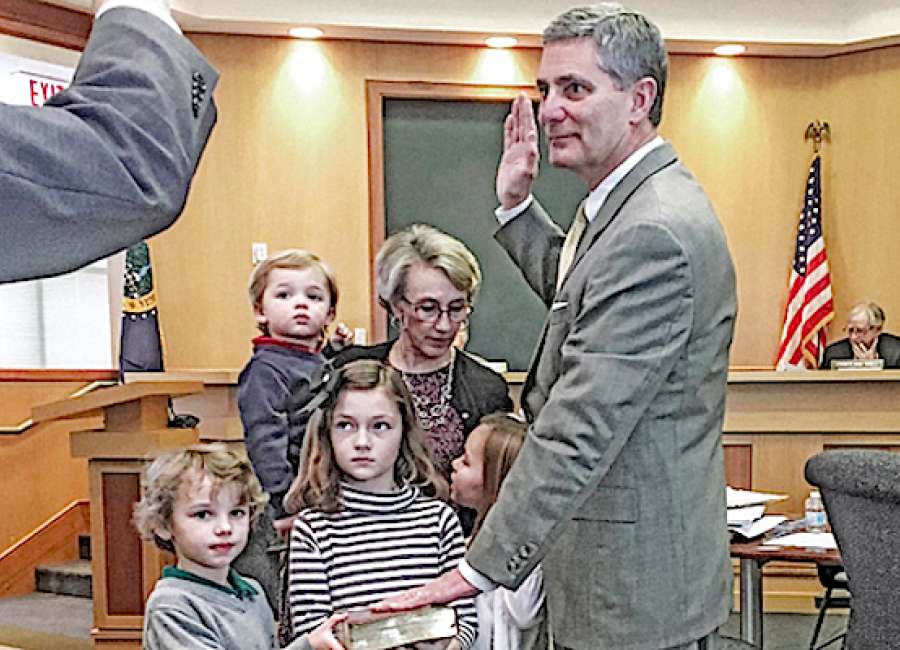 Mayor Keith Brady is surrounded by his grandchildren during his swearing-in ceremony held during the first meeting of the Newnan City Council in 2018. 
Clockwise from bottom left are Benjamin Smith, Barron Smith, Katie Brady, Keith Brady, Sister Brady and Grier Brady. 
Council members Ray DuBose and Rhodes Shell were also sworn in for their new terms on the council after re-election last year without opposition.