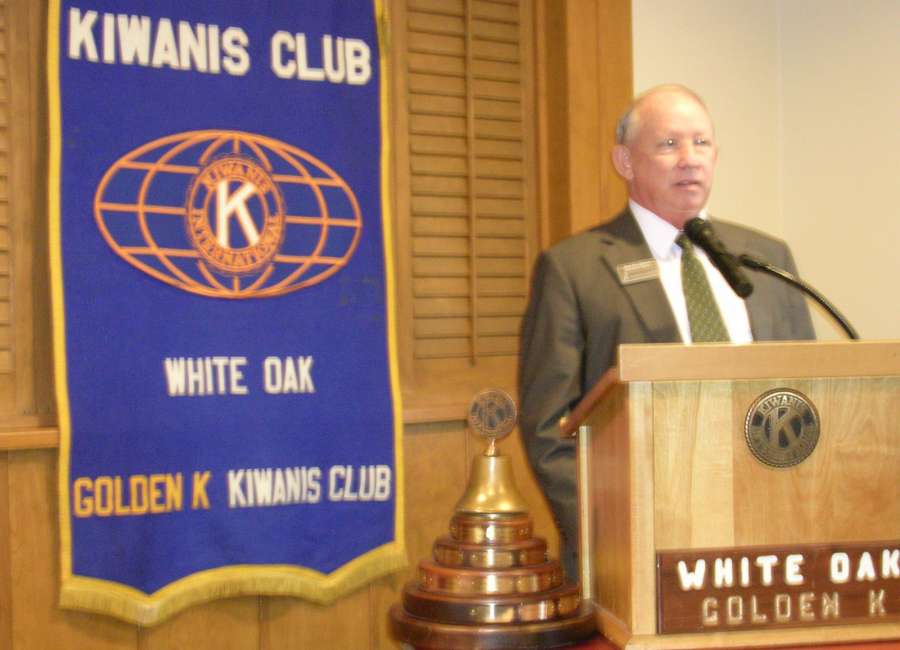 Coweta County Commissioner Bob Blackburn recently spoke to White Oak Golden K.

Blackburn was born in 1956 at Newnan Hospital and educated in the local schools. He graduated from Auburn University in 1979 with a bachelor of science in business administration, majoring in finance.
He is a member of Central Baptist Church. His wife is Jenni, also a Newnan native. They have two children, Matt  and Julia Victoria, who are both Auburn graduates. Bob Blackburn donated a kidney to his son in 2009.
Blackburn, who has traveled most of western Europe and the Philippines/Southeast Asia, was co-founder/part owner of InSouth Microsystems, a subcontractor making electronic chips for the military, until it was sold around 1981.
He is owner/broker of Coweta Realty and has 29 years in real estate.
As an elected official, Blackburn is in the third year of his second four-year term and will be running again in 2018. Active in Georgia and national politics, he was a state district manager for Donald J. Trump for president.
Blackburn says he is not a politician but is conservative, heavily leaning Republican. He lives on a small farm in Madras.
Golden K had another special guest at the meeting at Sprayberry's on Highway 34. Haley Lamb attended the meeting with her grandfather, Bobby Bell, and assisted him with the greeting and signing in of members and guests.